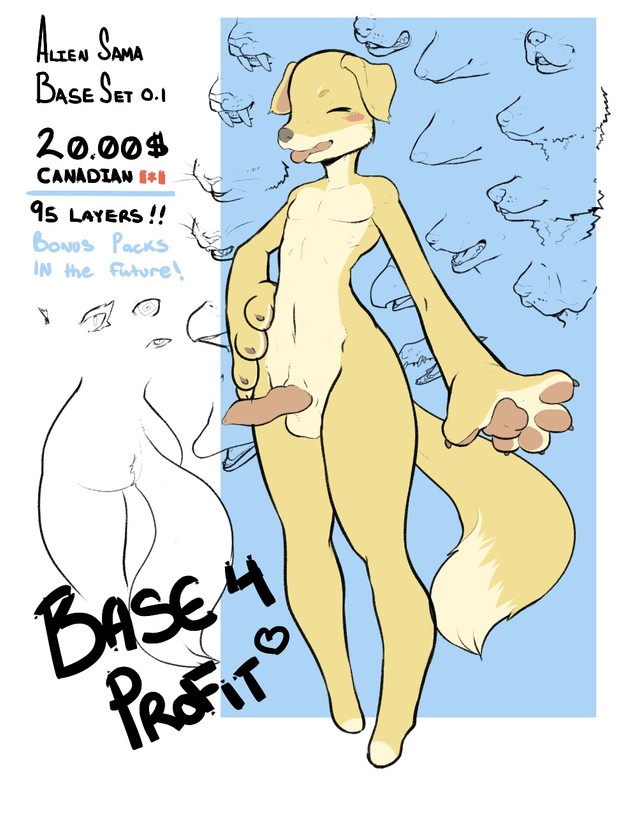 Alien Sama Base 0.1
Price is 20.00$ CAD or aprox 16.00$ USD



If you wish to Purchase NOTE ME with the title "Adopt a Line"Say Hello to my first Base Line Art Set ! ✱
This is a basic animal pack that has:


Birds


Dogs


Cats


Dolphin


Sharks


Fish


This set contains 95 Layers:


You may use the base in anyway needed to make adopts, OCs, and other uses.


All you have to do is pay the 20.00$ CAD Fee once and the file will be given to you via a download link.


All you have to do is Credit any content made with these bases to me DerFuhrer~


You may mix and match other bases you have bought from other people.


Once purchased your name will go into master list of customers. Do not redistributed the files.


FOR COMMERCIAL PURPOSES:
⠀


If you plan to make Adoptables or OC that will be sold, you may go over the original price.


You must continue to credit as well as the people who buy the OC / adopt, but credit back to me.


You'll get 1 file (1.9MB)
More products from Alien Sama Bases