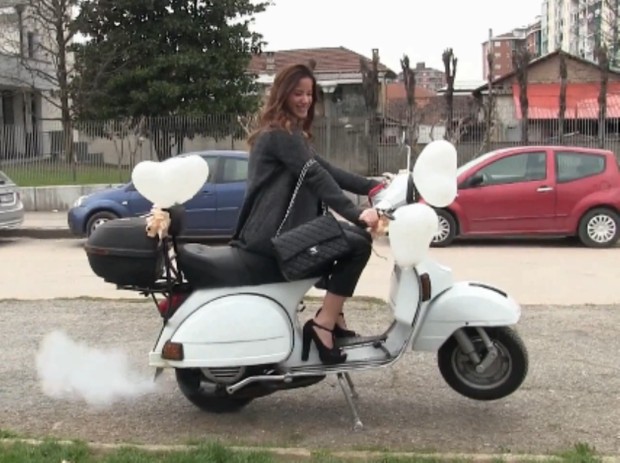 371 : Vespa Birthday Girl - Starring Miss Amy
Today is a fantastic day for Miss Amy: it's her birthday and her boyfriend gifted her a magnificent Vespa!

Amy is very happy with her gift an d she can't wait to have it started but ... she has some troubles in pumping the small start pedal with her high-heeled shoes!!

Finally the Vespa is now running and ... she enjoys a good revving with it!
The engine sound is just perfect and the bike makes a lovely thick white smoke!! Amy is delighted !!

When the engine is warm enough Amy is ready to join her boyfriend waiting for her at the restaurant ... and she realizes that she's not able to drive it !! She's used to drive old mofas ... but not a Vespa !!
You'll get 1 file (1.1GB)