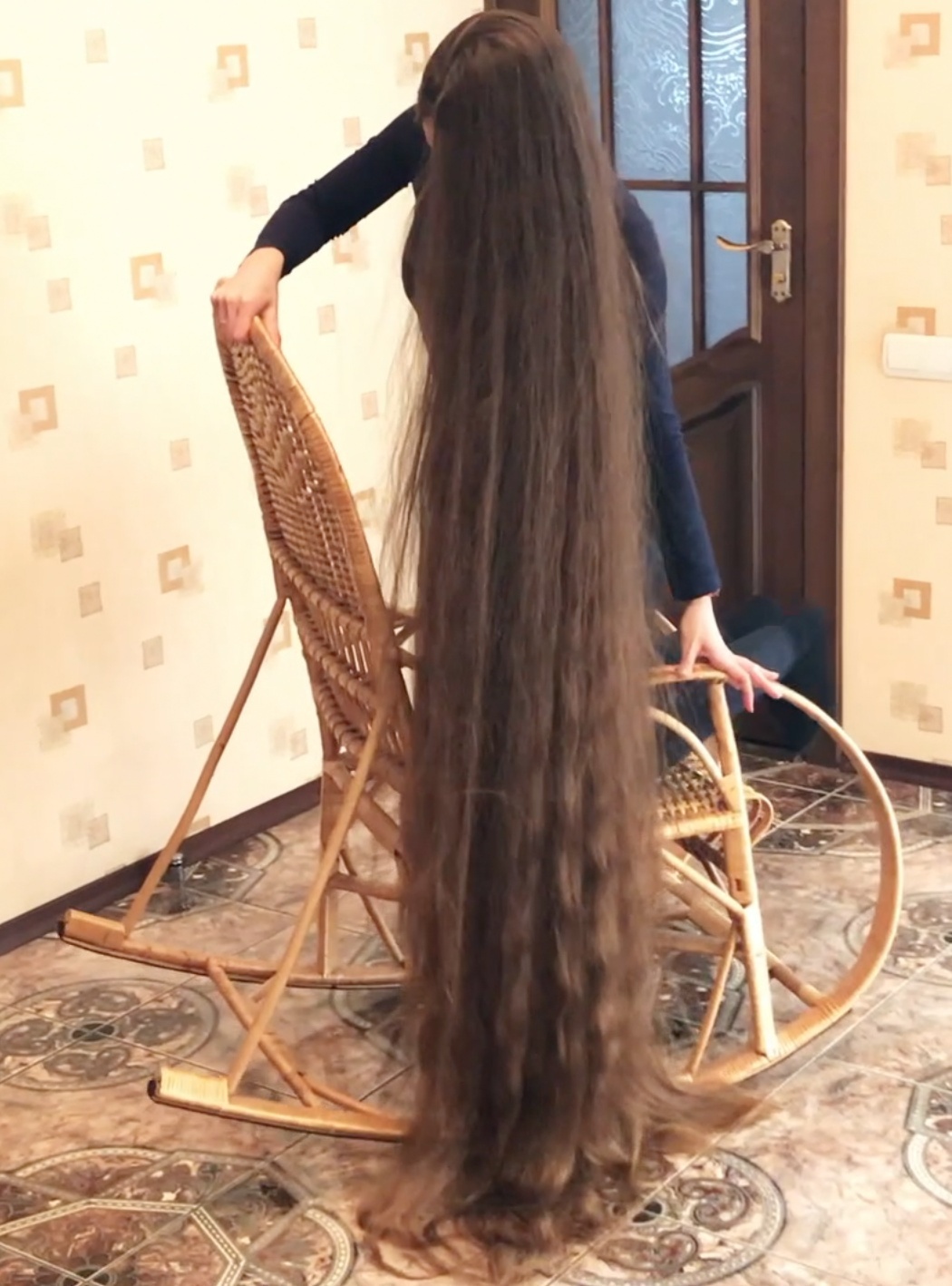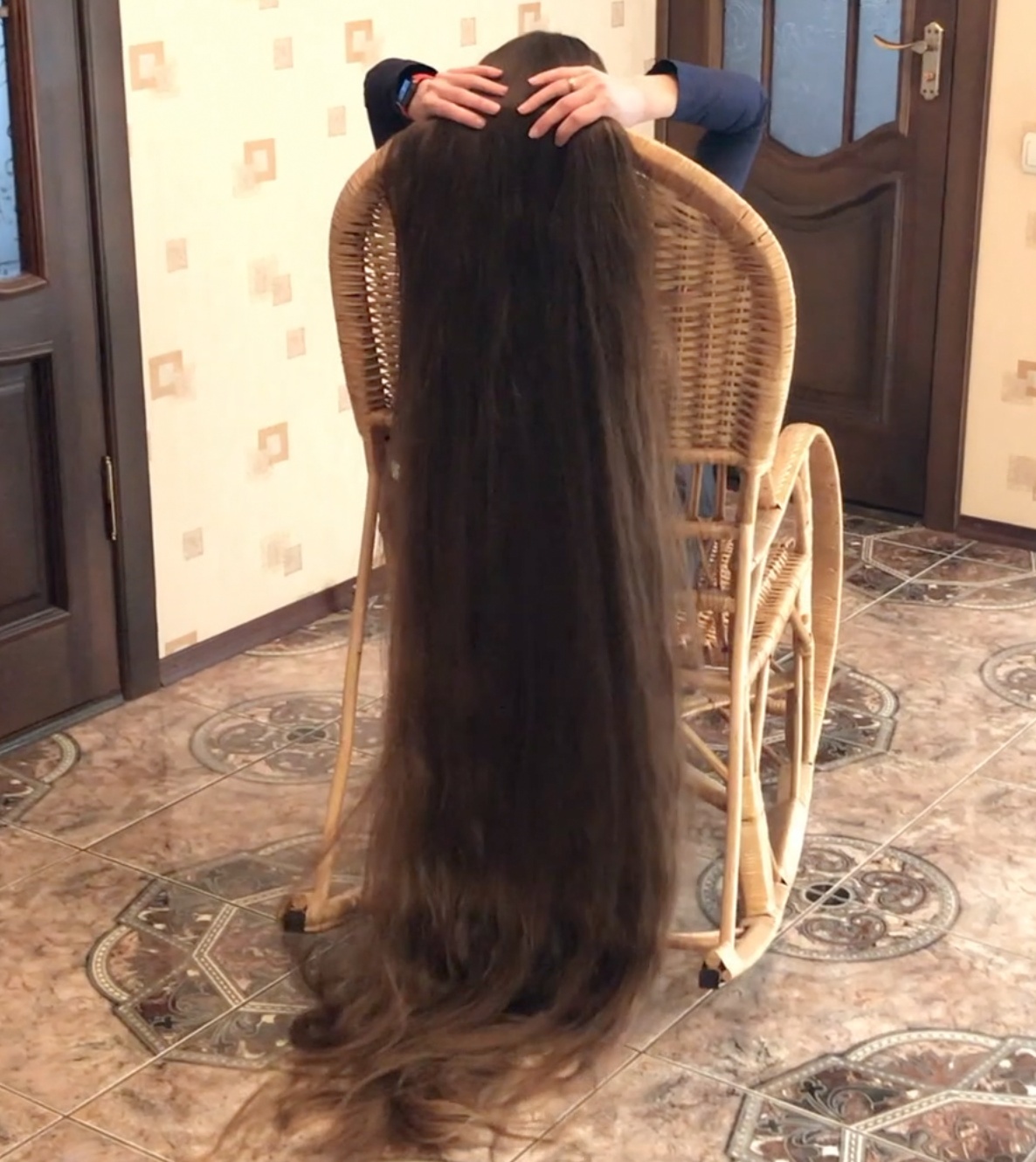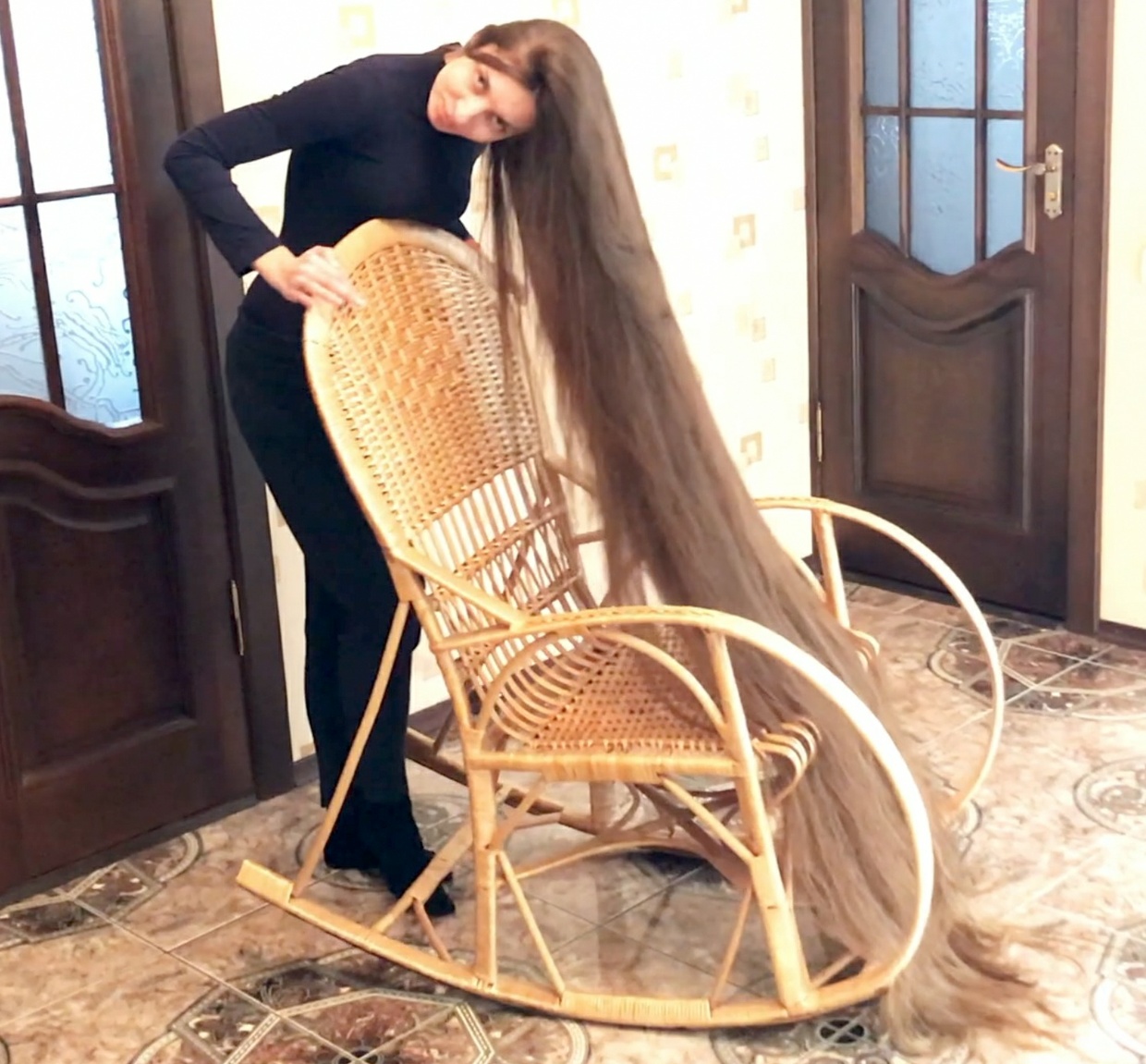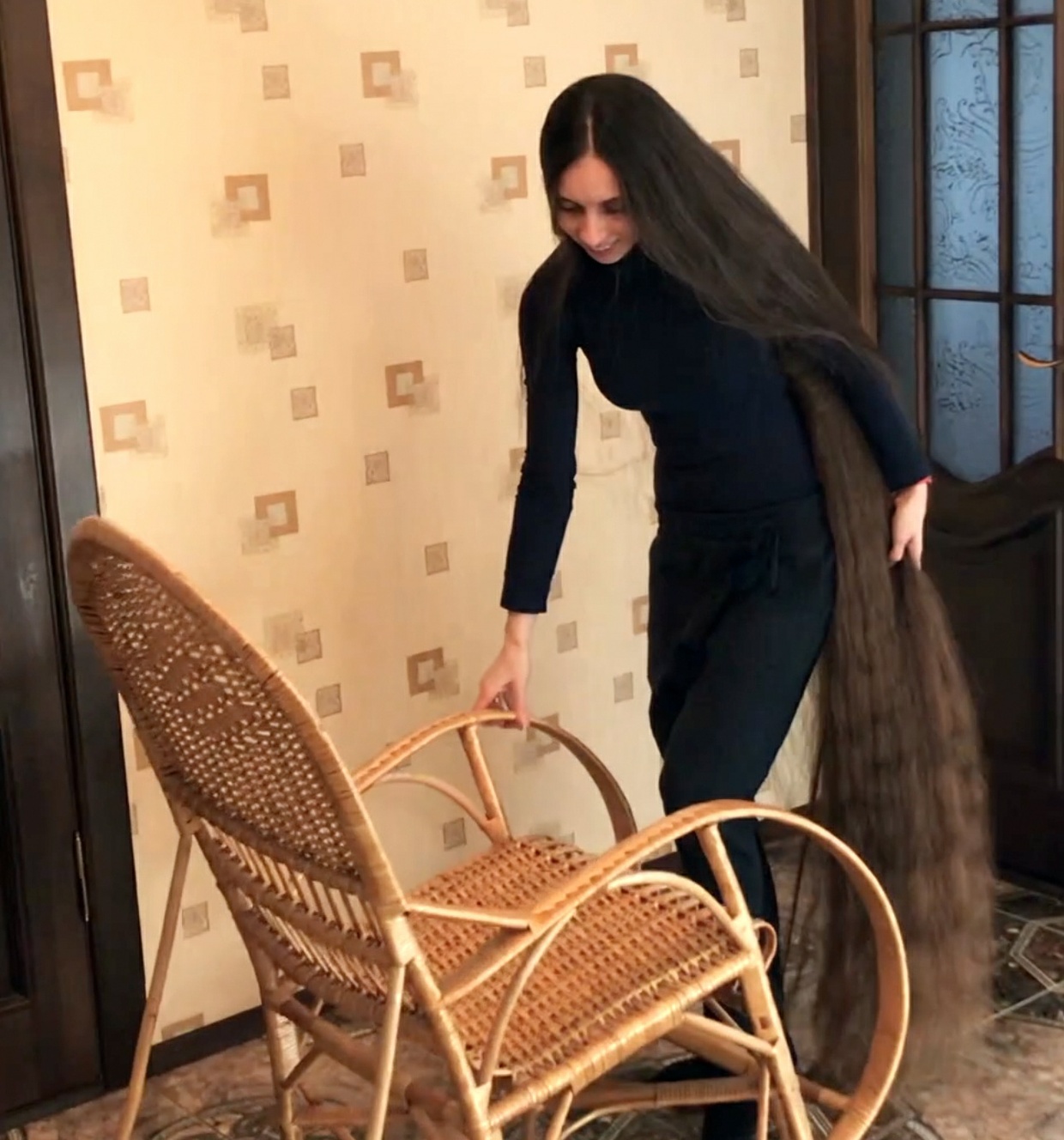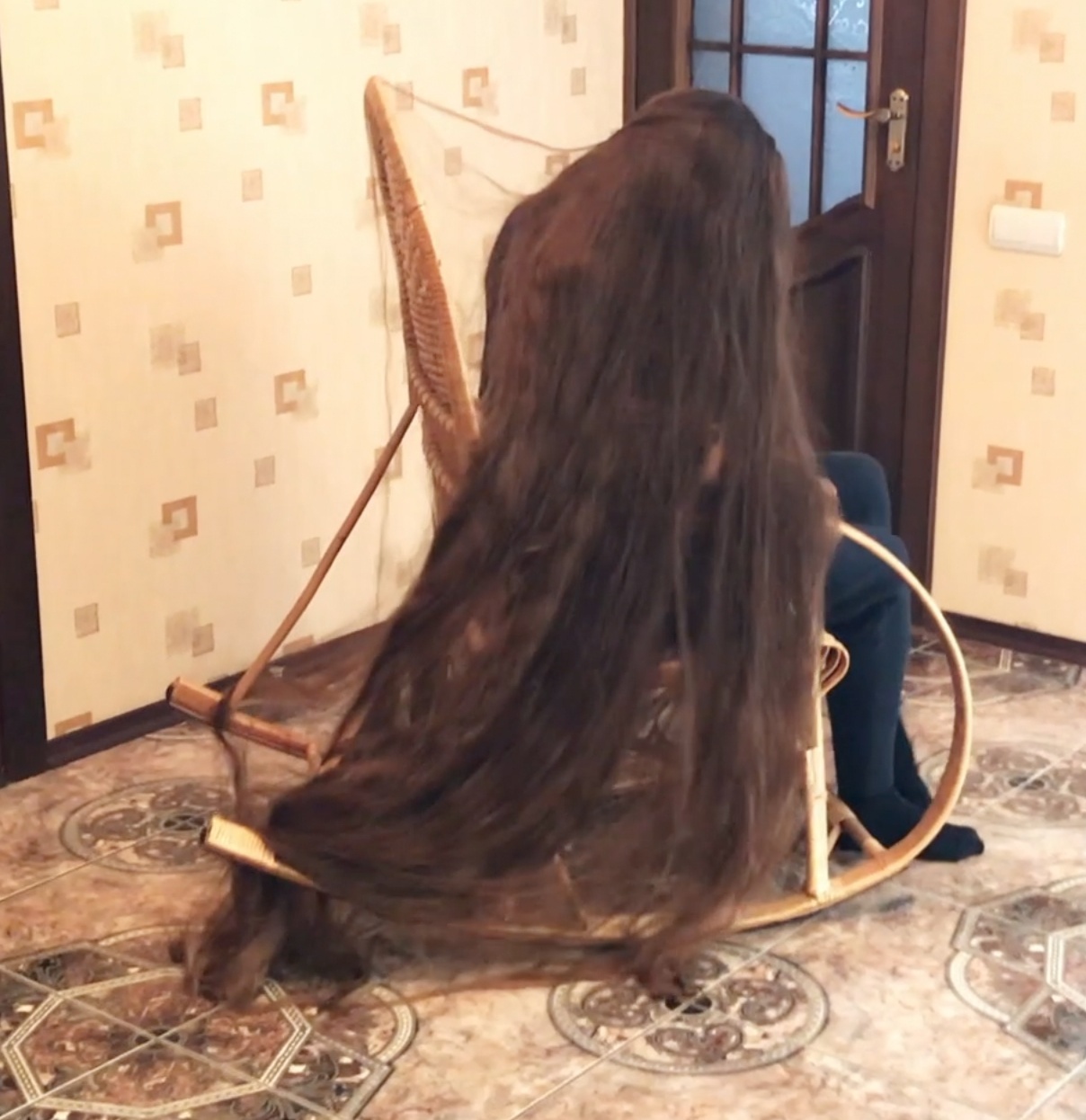 VIDEO - Rocking chair
Preview: 
https://www.youtube.com/watch?v=V_a_7jWDEQU
After a lot of requests of this type of video from our customers, it is finally here!
A rocking chair video is one of the best ways to show hair, in the way that it moves, the length and also the thickness. These types of videos has been very popular through many many years within the long hair world / long hair community.
Unfortunately, there has been way to few videos of this type, so we are very happy to finally have one, that people will really, really enjoy.
The hair display in this video is amazing, and to create a very important video that should be one of the best types of hair show, we have brought no one else than the one and only: Alena.
As you already know, Alena is a former long hair competition winner for having the best, healthiest and of course, longest hair at the competition. 
If she entered a contest now, that would not be fair to the other contestants as she would win greatly every time she entered a contest, as she will always have the best hair.
She is one of our best models, on the same level as Aliia, and she is one of the most popular models as well.
Some of our YouTube videos with her literally has several millions of views, so yes, this is BIG!
Needless to say, when she is sitting in her rocking chair, her hair is making a big pool on the floor, since it is so super long and thick.
Many, many women and girls would be more than happy, just to have the hair length of the hair that Alena has on the floor when sitting in this chair!
She is swinging while sitting in the chair, forward and backwards, forward and backwards over and over and over to let you see how it looks when her hair is swinging back and forth. It is really a very beautiful and unique sign! You will not get to see this anywhere else!
This long hair movement and play is a dream to see to every long hair enthusiast, long hair lover etc.
It should also serve as a big inspiration to the ones who are growing long hair themselves, as this is how healthy hair looks like when it is super long and well taken care of.
You will see her playing with her hair, stroking it over the edge of the chair, covering the chair etc. both from behind, from the side, and she also turnes around so you will see it from her front, but from behind the chair.
Really a video with a LOT of hair that everyone needs to have!
This is without a doubt a must have, so get it now!
This video is over 11 minutes in length.
If you buy this video within the first 24 hours, you will get a discount of 20%!
Discount code: discount
You'll get a 1.0GB .MP4 file.
More products from RealRapunzels