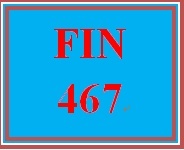 FIN 467 Week 3 Study Questions
Entire Course Link
https://zh.scribd.com/document/340327850/Uop-Tutorial
 FIN 467 Week 3 Study Questions 
Complete the following Study Questions:   
Real Estate Principles: A Value Approach    
Chapter 14 Study Question 7 and 17, pg 404        
Real Estate Finance and Investments:    
Chapter 13 Problem 3, part a, pg 457     
Format your submission consistent with APA guidelines.
Click the Assignment Files tab to submit as a Microsoft® Word document.
You'll get a 37.5KB .DOC file.
More products from UopTutorials