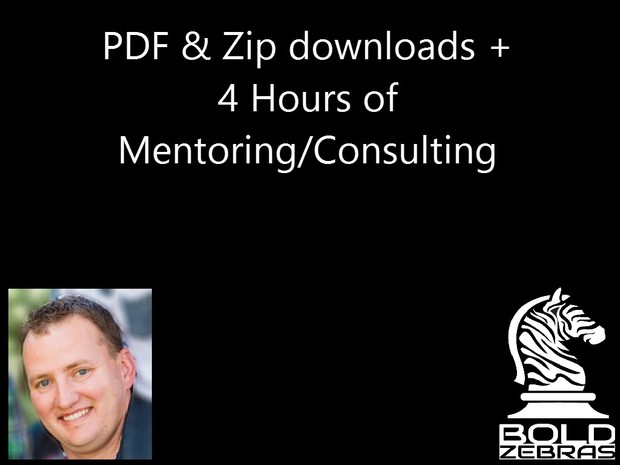 SharePoint 2016 Configuration Guide + 4 hours of mentoring & consulting
This package includes the PDF and Zip file plus: A link to download the video for offline viewing. Additionaly, you will receive four hours of support or mentoring with Shane using a tool like Skype where you can screen share or ask questions as necessary. A $700 value. You can also use that time to ask questions or plan for you production deployment. With the purchase of this package you will receive 10% off all Bold Zebras consulting services and premium packages up to a $500 discount and you will recieve any updates to the content automatically.

After you order the downloads will be available immediately. Shane will then follow up with you within one business day to schedule your mentoring/consulting time.
You'll get 1 file (1.8MB)
More products from Bold Zebras Premium Step-By-Step Guides