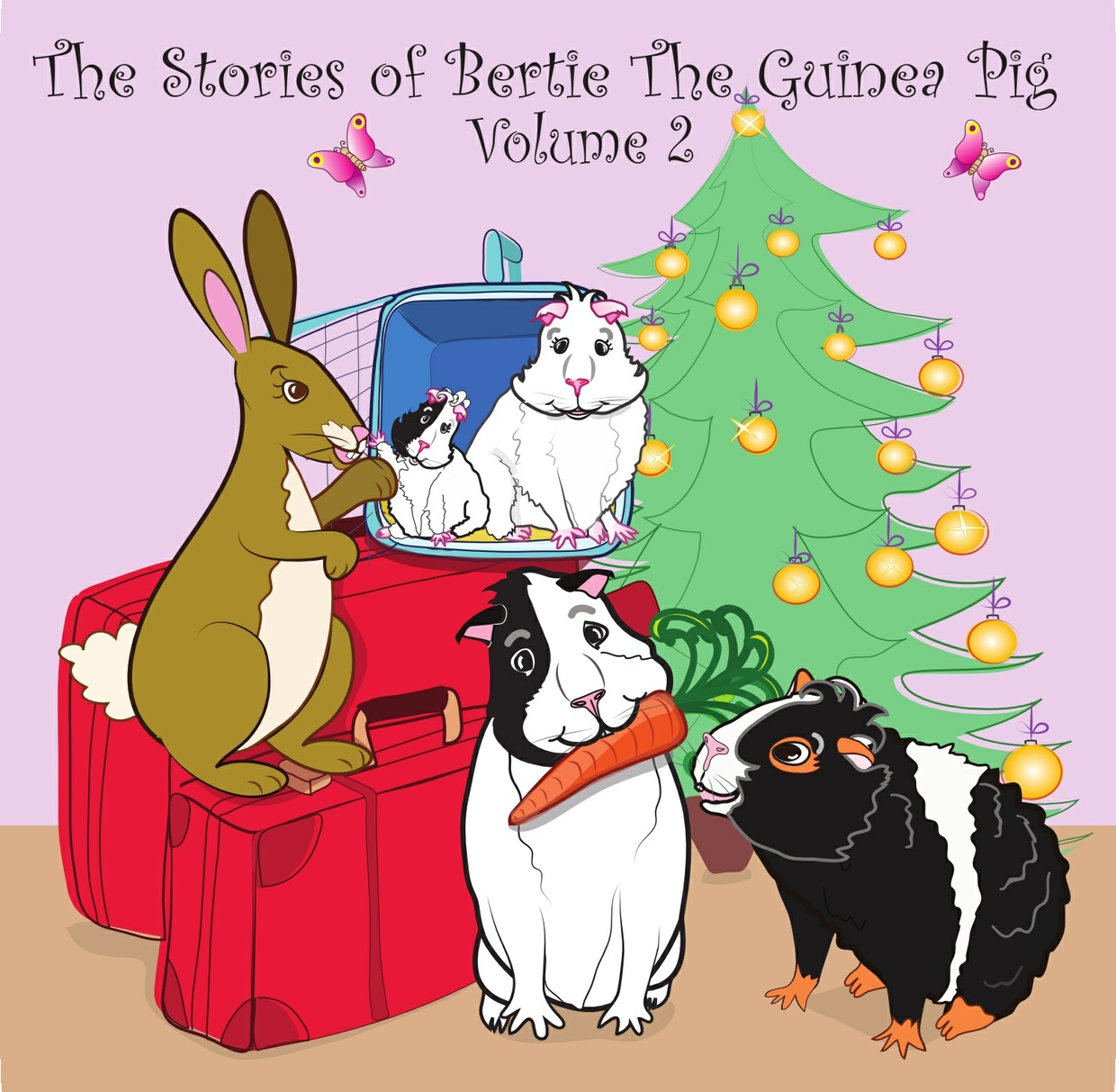 Audio books: The Stories of Bertie the Guinea Pig - Volume 2
Four more squeaky tales from Bertie the Guinea Pig! Santa has a problem, can Bertie help? Little Amy guinea pig has an adventure, Bertie and the girls go on holiday and Bertie learns all about his local guinea pig rescue!
Track 1: Bertie's Christmas Carrot
Track 2: Amy's Incredible Adventure
Track 3: Bertie Has a Holiday
Track 4: Bertie Comes to the Rescue
Bertie's books are written especially for younger children and these delightful little stories include author Helen's own guinea pigs. Listen out for their squeaks!
Total running time: 19 minutes.
Not met Bertie yet? Discover all his stories at
http://bertieguineapig.com
Album is supplied as a zipped folder containing four mp3 files. Please extract all files before playing/uploading to your device.
Written and narrated by Helen J. Aitken © 2014 Album cover design/illustrations by Liz Lewis © 2014 Music courtesy of The Story Mouse.
You'll get a 37.5MB .ZIP file.
More products from Bertie the Guinea Pig