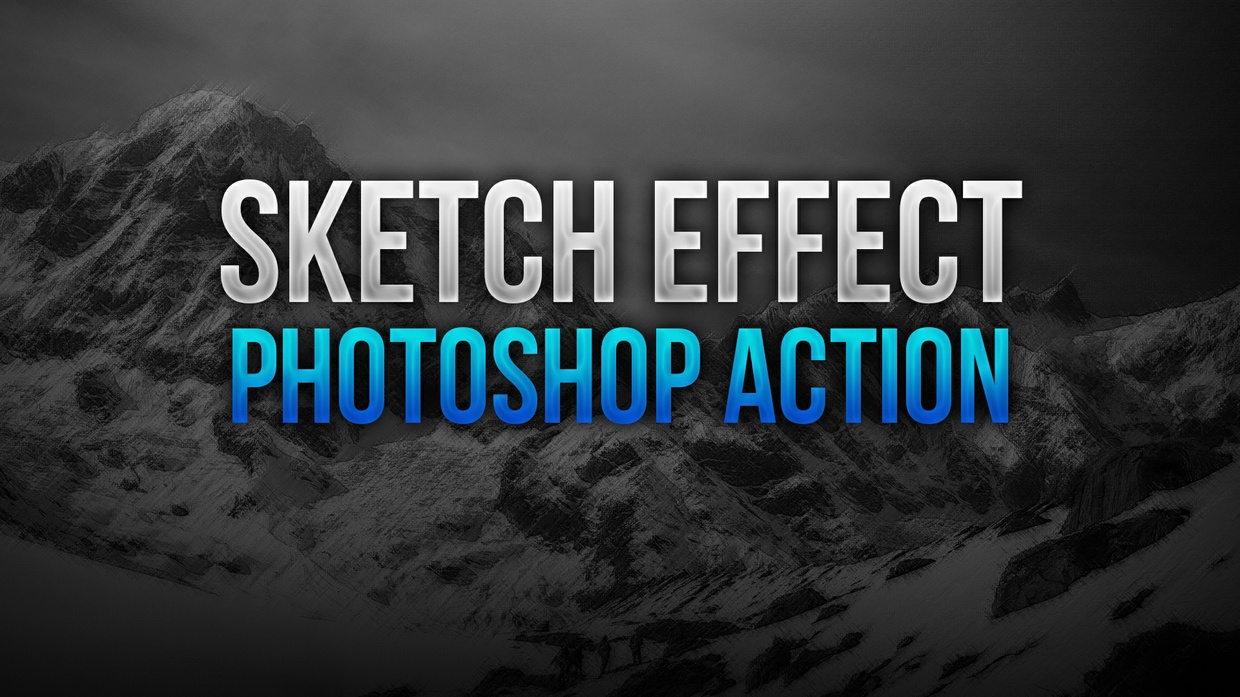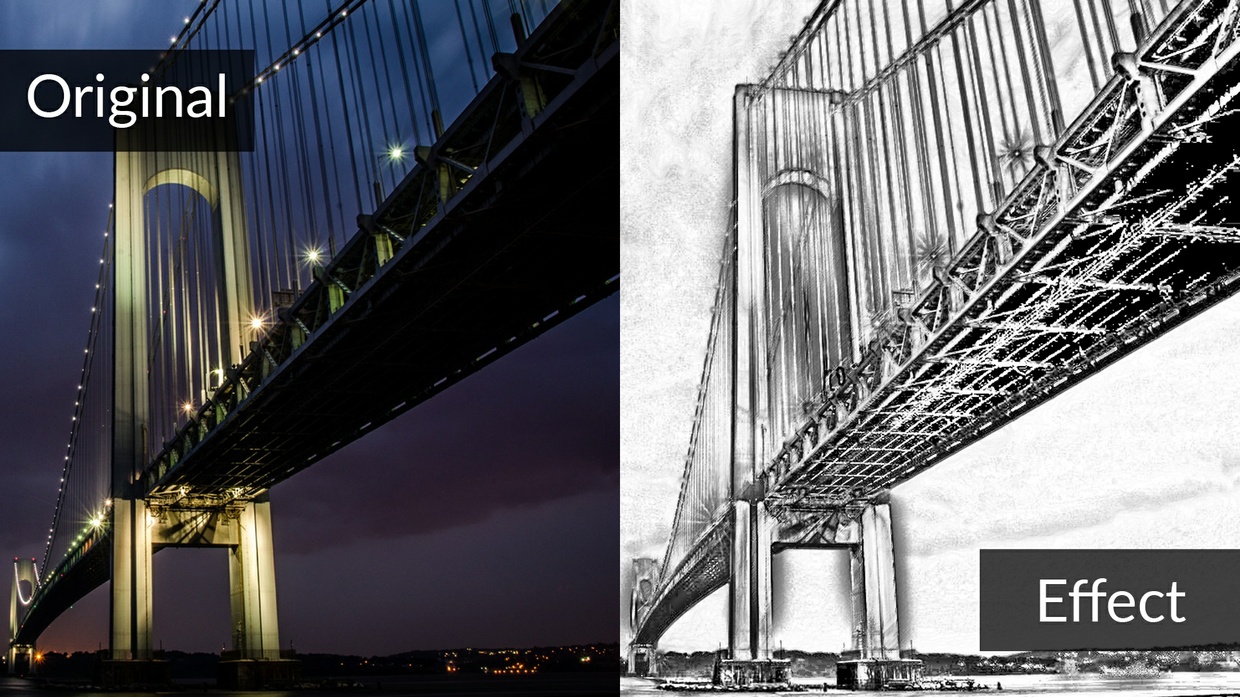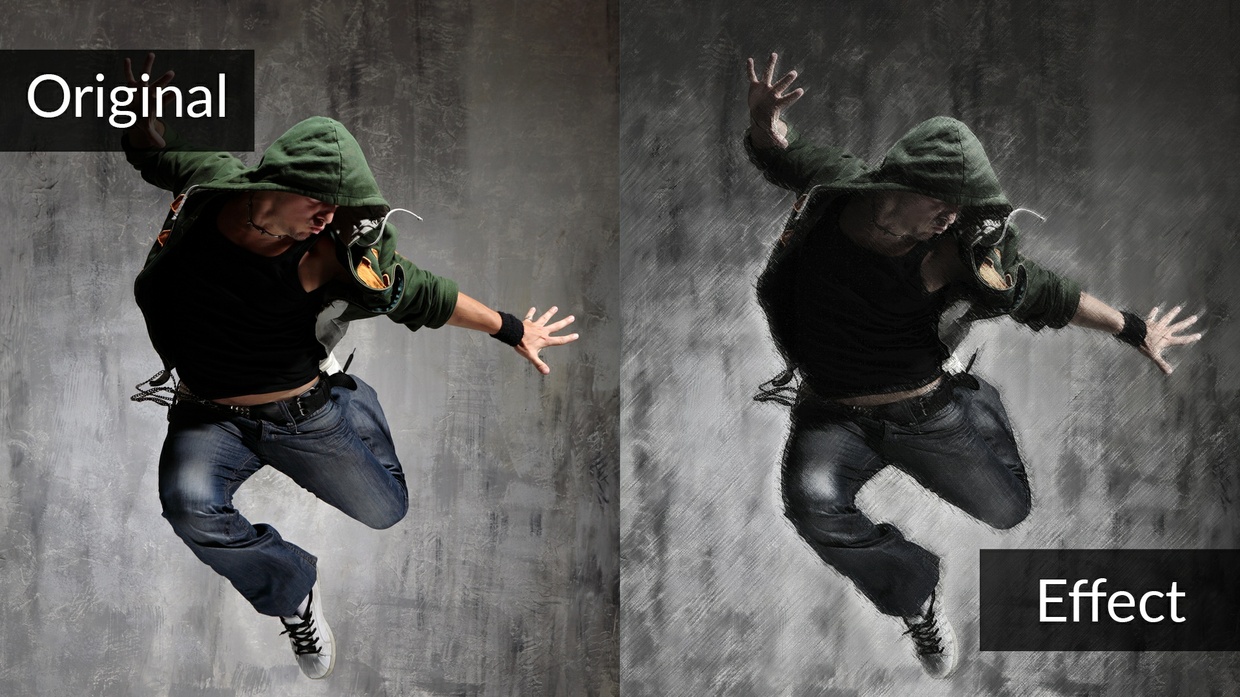 Sketch Effect Photoshop Action
Turn any photograph into a sketch or sketch styled artwork with this photoshop action. The action can be applied to the entire photo or areas of your choosing via a simple brush layer giving you the control over the effect. Once the action has been completed you can change the blending modes of the folders and layers as well as the opacity to create your own custom design.
How to use the file:
1. Open up the picture you wish to apply the effect to in photoshop.
2. Make sure the layer is set as a background layer, to do this go to layer – new – background from layer, if it already is a background layer then you can skip this step.
3. Click the layer menu icon in the top right hand corner of the layer tab and select "panel options"
4. Make sure "Add 'copy' to Copied Layers and Groups" is checked and close.
5. Create a new layer above the photo.
6. Name the layer "brush" please note this is case sensitive and must be all lower case.
7. Brush in the area you want the effect to be applied to, you can use the bucket tool to fill in the entire area if you want the effect to be applied to the whole image.
8. Load the action.
9. Hit play, sit back and wait.
Please note that the effect of this action may vary depending on the resolution of the image.
Customise the end result to meet your desires:
- Toggle on and off the folders created by the action for varying looks.
- Play around with the opacity of layers and folders.
- Test different blending modes.
- Move and flip the folders and layers.
- Use a layer mask to fade out an effect.
Opening/Extracting .ZIP or .RAR Files on PC
You will need to download and install a free program called Winrar:
http://www.rarlab.com/download.htm
Once you have installed winrar simply right click on any .rar or .zip file and select "Extract to FileName/"
It will create a folder with the name of the file extracted, inside will be the files included in the pack
Opening/Extracting .ZIP or .RAR Files on Mac
There are numerous free apps that can be used to extract files on a Mac, i prefer RAR Extractor Free:
https://rar-extractor-free.en.softonic.com/mac
which can be found in the app store
Once installed you can right click the file and select "open with" and select the recently installed app.
This will open and ask you to choose where you wish to have the file extracted to, select a location and extract. You can select the program as being the default selection so you can simply double click/open future files to extract them.
The pack and files included remain property of myself, the creator and owner.
You'll get a 987.6KB .RAR file.
More products from StitchzStyle