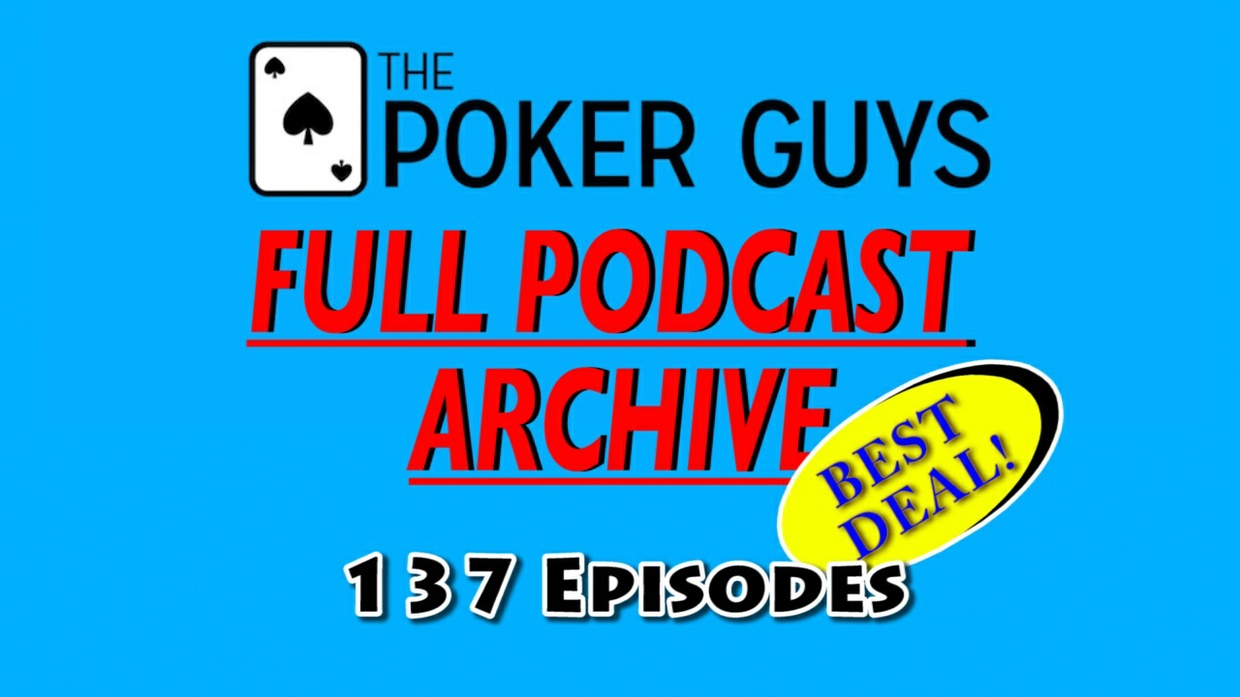 Full Poker Guys Podcast Archive May 2014 - Early 2017
You want 90 hours of Poker entertainement? Here ya go. This package includes every Poker Guys podcast from the very first one in May 2014 until the beginning of 2017. That's 137 shows! That's a savings of over $105.00!

(Please note, any products or services offered in these podcasts may no longer be valid).
You'll get a 2.4GB .ZIP file.
More products from The Poker Guys