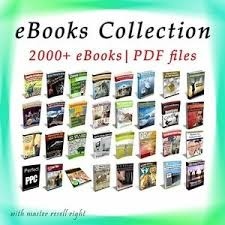 Complete Facebook Ebook Business In A Box Including Over 2000 Ebooks And A Selling Guide
Complete eBook Facebook Business In A Box

Build yourself a lucrative passive income from anywhere in the world online selling eBooks with master resell rights.

You can be up and running selling eBooks with master resell rights in less than 1 hour with this guide and you will have access to a vast source of eBooks for you to download at your leisure. All eBooks come with full resell rights. It is very simple to make an absolute fortune selling these books.

The basics of the business is to simply browse the books, select some in the niches you fancy and set up a free account on this very website (sellfy) to host and sell your books on here. Sellfy charges a small 5% fee for each sale and they do not charge any other fees.

Once you have built some sales pages on here with your eBooks you can easily promote the links on Facebook or any other place you choose and make fantastic money.

I started on Facebook selling these books in 2010 by simply joining all the selling groups across the UK and USA and posting to a different handful of them daily in a certain manner to prevent being flagged for spamming.

This package contains nearly 2000 killer how-to eBooks and many other niches as well as a guide on how to sell them over and over again driving a ton of traffic from Facebook.

It is best practice to sell the self-help eBooks for approx $1.99 to $2.99 or your equivalent currency and no more. I am happy to share this package as there are enough eBooks available in so many Niches for me to help other people make money and build a passive ongoing income with no physical goods.


You'll get 1 file (4.9KB)