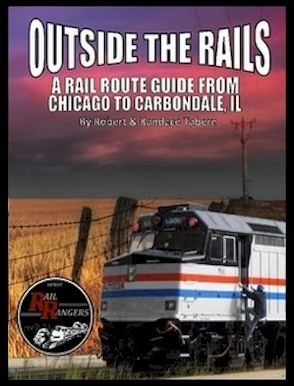 Outside the Rails: A Rail Route Guide from Chicago to Carbondale, IL
This 114-page railroad route guidebook covers the approximate 310-mile-long route between Chicago, Illinois and Carbondale, Illinois. This book provides historical information as the train passes through such trackside communities as Homewood, Kankakee, Gilman, Rantoul, Champaign-Urbana, Mattoon, Effingham, Centralia, and DuQuoin. Learn fascinating stories about the historic Illinois Central Railroad and Pullman, Illinois' Corn Belt, and the Delta Region of Southern Illinois. This book by Robert & Kandace Tabern was written for passengers traveling aboard Amtrak's Saluki®/Illini® Service and the City of New Orleans® between Chicago and Carbondale.
You'll get a 17.1MB .PDF file.