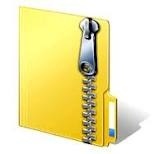 Java
• Create a flower object that has specific traits (color, presence of thorns and smell)
• These flower objects must be able to stay in his pack (Use a custom built linked list)
• Be able to add, remove and search these flowers – by name only
Using the code below please complete the program to the required specifications. Note: There are 3 classes below (FinalProject, Flower, and Node). A few limitations must be observed.
1. You MUST create your own linked list and NOT use the one build into java.
2. You cannot change the Flower or Node class.
3. Your program cannot contain any arrays.

You'll get a 31.4KB .ZIP file.
More products from Number1Tutor