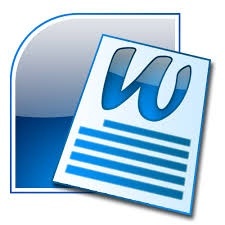 imagine that you have received a Request for Proposal solved
Based on the same scenario as in Assignment 1, imagine that you have received a Request for Proposal (RFP) #123456789, dated 07/14/2014. You also find out through a reliable source that a local competitor has also received an RFP for a similar type of product and service. Due to this, you will be required to negotiate the contract, and will need to consider the contract specifics.

Write a two to three (2-3) page paper in which you:

1.       Suggest three (3) ways in which the basic concepts of the FAR Policy would mutually benefit your small business and the Navy.

2.       Determine the method that you will use for solicitation of a bid. Next, explain why the Navy is likely to choose your company in the sealed-bidding process.

3.       Use at least three (3) quality references Note: Wikipedia and other related websites do not qualify as academic resources. 

 

FYI.  ASSIGNMENT 1 SCENARIO (COMPLETE) 

magine that you are the owner of a small floor refinishing business that provides a specialty coating product for ceramic tile and marble floors. There is no other local flooring business that provides this service. Having recently received a patent on your product, you are ready to expand your business by competing for Navy contracts at the local base, which is located a few miles away. The service you want to sell is the specialty coating, the application of the coating, and a regular maintenance schedule. Your company consists of you, one office assistant, and two production employees. 

Note: You will be referencing this business throughout all five assignments for this course. Please use "First Name, Last Name, Inc." as the name of your company throughout these assignments.

Write a two to three (2-3) page paper in which you:

1.       Develop your company's acquisition and planning strategy for obtaining a contract. 

2.       Analyze the manner in which utilizing SmartPay or a similar program in electronic contracting will assist your company and the Navy. Provide a rationale for your response.
You'll get a 18.6KB .DOCX file.
More products from Wyzant