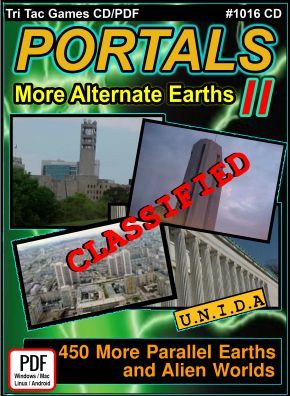 TTG#1016 FW Portals II More Alternate Earths
Portals II is a second compendium of Alternate Earths for Tri Tac's classic Fringeworthy RPG. This new collection covers fifty more Platforms, includes new information on Fringeworthy, a New Scenario and a pair of short stories by James Patrick Buchanan and John Reiher.
CKgI
$14.95
53f53dec24c10b6a6f2af43c
You'll get a 1.2MB .PDF file.
More products from Tri Tac Games