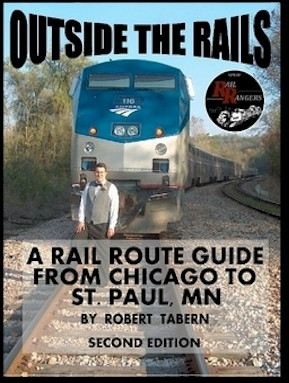 Outside the Rails: A Rail Route Guide from Chicago to St. Paul, MN (Expanded Edition)
This extremely in-depth 300 page railroad route guidebook covers the 410-mile-long route between Chicago, Illinois and St. Paul, Minnesota. This book provides detailed information as your train passes through communities such as Glenview, Milwaukee, Columbus, Portage, Wis. Dells, Tomah, La Crosse, Winona, and Red Wing. Learn about fascinating stories through the urban corridor of Chicago and Milwaukee, the Driftless Region of Wisconsin, and along the Mississippi River in Southeast Minnesota. This book by Robert Tabern was written for passengers traveling Amtrak's Empire Builder®. It can be used between Chicago and Milwaukee for passengers traveling Amtrak's Hiawatha Service®.
You'll get a 205.6MB .PDF file.