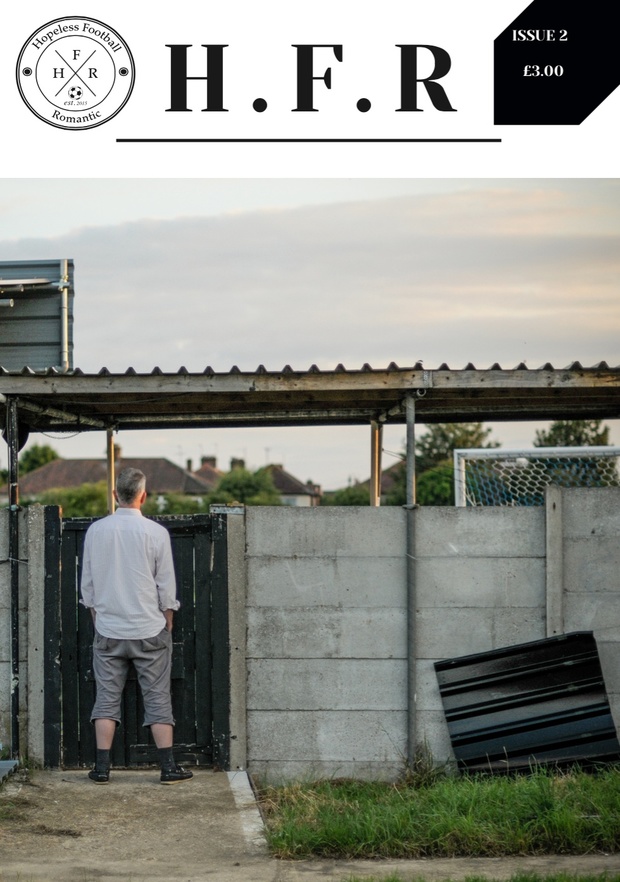 Hopeless Football Romantic Issue 2
Join us for Issue 2 of Hopeless Football Romantic..

This issue includes:

* Our exclusive in-depth interview with Rwandan National Team Boss and all round top guy Johnny McKinstry. Johnny explains his deep love for the beautiful game, and talks about his dreams, aspirations and goals. One not to be missed. A very bright future beckons for coach McKinstry.

* 4Ever changing - Coaching and positional analysis from Northumberland Girls U16's Manager & Uefa B Coach Lee Coulter. Lee gives us his opinion and views on one of the most important positions on the football field. The number 4 role.

* The best job i ever had - North Shields FC number 9 and local legend Gaz Bainbridge pens his personal account of that sunny day in May, that united a region and inspired a whole town. One not to be missed, i can assure you.

Plus!

* A wide variety of articles touching every corner of the modern game. Whether you like to reflect and reminisce, or learn something new about a topic you have yet to discover, we take you on a journey from Scotland to Turkey and everywhere in between.

At HFR we will continue to provide a World Football magazine that differs from the norm. We will explore the unknown and unfancied, interview the forgotten heroes, and never ever shy away from sharing our unequivocal love for our game.

Welcome back,

We've missed you too,

Stuart Mole
HFR Founder and Chief Editor.
You'll get 1 file (32.8MB)
More products from Hopeless Football Romantic