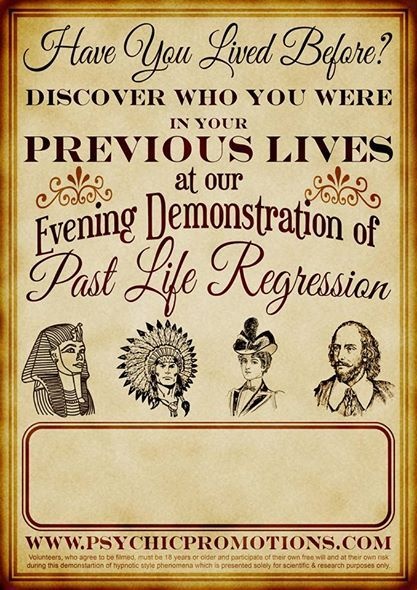 HAVE YOU LIVED BEFORE - Lazy Mans Guide to Past Life Regression
Have You Lived Before? A Simple Guide To Past Life Regressions for The Hypnotherapist & New Age Hypnotherapy Practitioner or Psychic Entertainer
Have You Lived Before? A Simple Guide To Past Life Regressions for The Hypnotherapist & New Age Hypnotherapy Practitioner.
4,278 words of pure gold, perhaps the simplest to follow and easiest to understand success guide for running successful Past Life Regression Hypnosis Sessions that you'll ever read.
It also shows you how to advertise and make money from giving Past Life Regressions.
Written By One of Jonathan Royle's Colleagues (Brain Howard) this ebook is sold under license as we hold Exclusive Legal Resale Rights on the item.
Exciting News – All Our Products Now Come with Real Live Personal Assistance and Support Included at No Additional Cost.
Our Products and Courses were already the Most Comprehensive and Best Value for Money, whilst also being Unique and Unrivaled in all manners, but now things just got even better for you all...
http://tinyurl.com/qz3q8e7
You'll get 1 file (287.3KB)
More products from Alex Smith