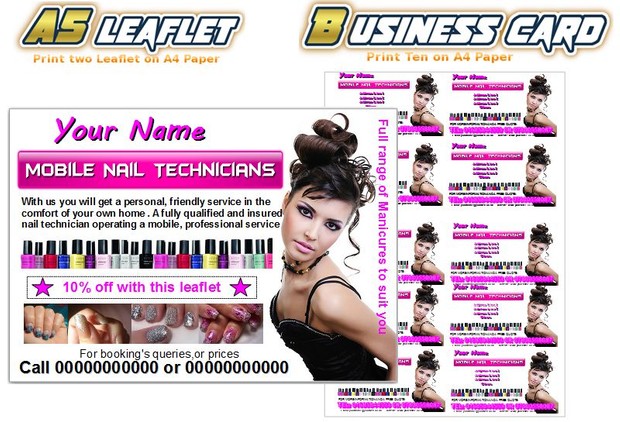 nail Technicians Business
Are you just about to start a Nail Technicians Business or are run a Nail Technicians business looking for super affordable.
Nail Technicians leaflet templates
Nail Technicians flyer templates
Nail Technicians Business card templates
Nail Technicians Invoice templates
Nail Technicians Invoice Reminder templates
Nail Technicians Quotation templates
Nail Technicians Work Order templates
Nail Technicians Letter Heading templates
Weekly Diary templates
Calendar templates
And much more templates
That you can edit without any technical knowledge at amazing prices with top quality designs . Stop looking
we supply all your Nail Technicians templates you need on a CD or in one download.
Have a look at the pictures on this website to see the quality of the designs you will get
The templates are made with open office so you will need to install it don't worry it free to download
OpenOffice.org
is an open source replacement for Microsoft Office.
It provides tools for word processing, spreadsheets, presentations, graphics and databases.
what is open office
Download open office for free for windows operating system only
One of the most important things to know about us is
we are committed to giving you excellent customer service and treating you fairly. We never forget that you have chosen us.
We look forward to doing business with you soon.
You'll get 1 file (6.7MB)
More products from kevin