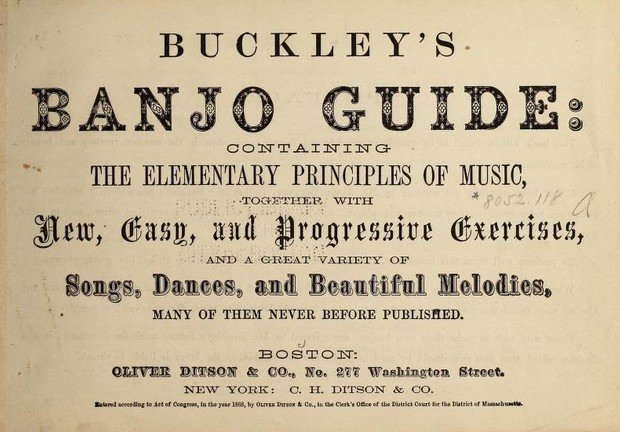 7 Great Banjo Tunes in TAB from Buckley's 1868 Publication
Seven Great Banjo Tunes in TAB from Buckley's Guide, 1868
James Buckley (1803-1872) was one of the principal players in the burgeoning banjo scene in the second half of the 19th century. I've collected seven great tunes from his publication of 1868, "Buckley's Banjo Guide".
The original publication is in Standard Notation for the old A tuning. Modern players are more familiar with TAB notation.
The banjo is tuned to either gCGBD or gDGBD, depending on the piece. Buckley described the latter tuning as "High 4th".
Contents:
G. Swain Buckley's Celebrated Minor Jig The Jubilee
The Lily Mazurka
Pea Nut Girl
Savory's Jig
Spalding's Jig
Les Sylphades (Mazourka)
I have recorded some of these pieces on video here:
https://youtu.be/TiRo35AAG_Q
You'll get 1 file (152.5KB)
More products from Rob MacKillop - Music Scores