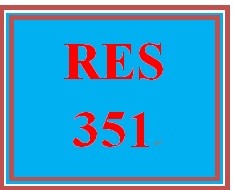 RES 351 Week 2 Quiz 1
RES 351 Entire Course Link 
https://uopcourses.com/category/res-351/
RES 351 Week 2 Quiz 1
Resources: 
The University Library or the Electronic Reserve Readings
Quiz 1 is 50 multiple-choice items. You have 2 hours to complete the quiz. The quiz will be available for 3 days, Saturday to Monday. Please click on this link when you are ready to take the quiz: 
https://www.eztestonline.com/lisa_ncube/14203972817872700.tp4
.
This is an open book test, you may use your textbook during the quiz. However, you may not consult with each other. Any evidence of cheating will result in an automatic zero for both parties.
Make a screen shot of your submission and save it. Click
 the Assignment Files tab to submit your screen shot as an Assignment.
You'll get 1 file (23.4KB)