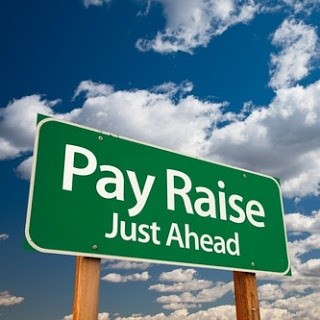 POWERFUL★GET YOURSELF A RAISE★ Get more for what you do!
You can Get $4 Discount if you pay with Bitcoins.
Please send an email to
[email protected]
for more information!
Greetings Everyone!
This is a premium version of the program found on our youtube channel.
This program is a brand new addition to the set of programs that have been built based on our research and experience in the Law of attraction. This program is designed to manifest fortunate circumstances to enable us to successfully get a raise in salary.
Please note that the results may take time. So please be patient. We don't like to give false promises.
It has our latest in house developed 3D affirmations and as a bonus we have added some of the affirmations we have used for 'BECOME THE LUCKIEST PERSON' to this program, to give the maximum results. We would like to suggest the listener to try the YouTube version for few days if they feel they are stuck working in a situation where they have doubts of getting a higher salary.
INSTRUCTIONS:
Listen to this program for at least 3 hours a day for the next one to three months. Some of you may need to listen up to three months using headphones/earphones. You can carry on with other activities while listening to this program. Listening to this program for 8 hours a day for the next one month will bring the fastest results
WARNING:
Do not download this track illegally, or pirate it in anyway. This track contains very strong anti piracy affirmations.
We reserve our rights to keep the affirmations we use for this program as a trade secret.
You'll get 1 file (82.6MB)
More products from MindPro Lab