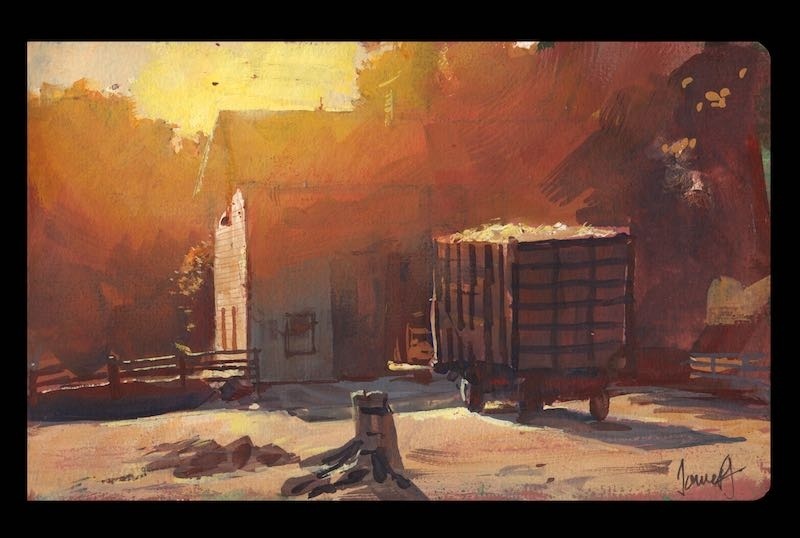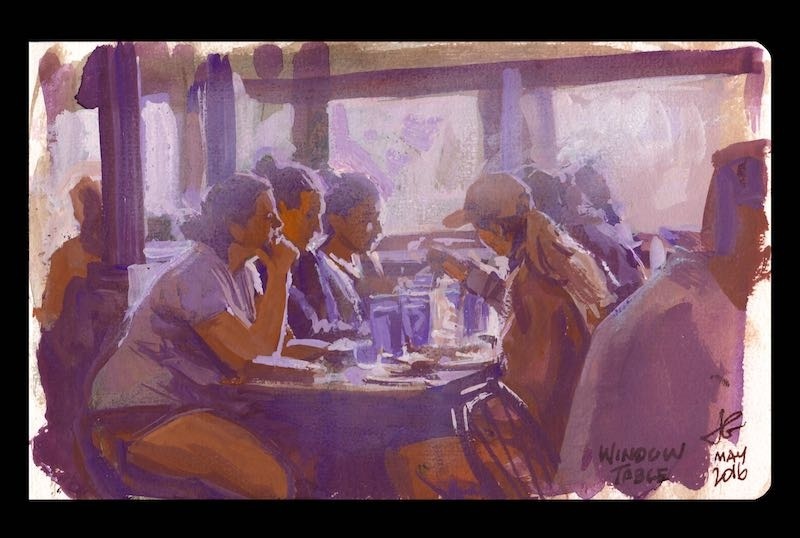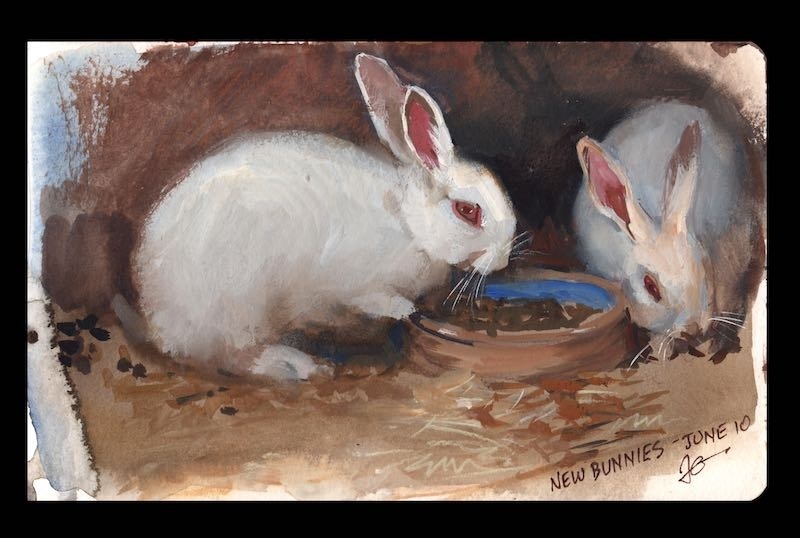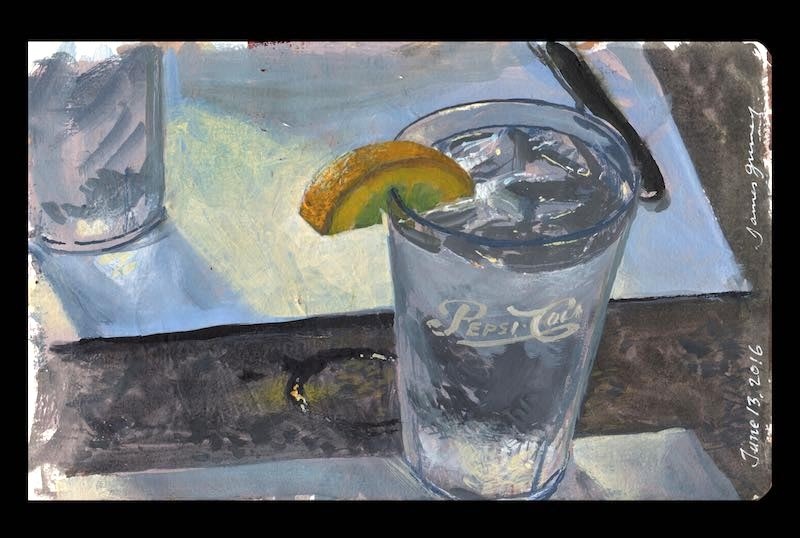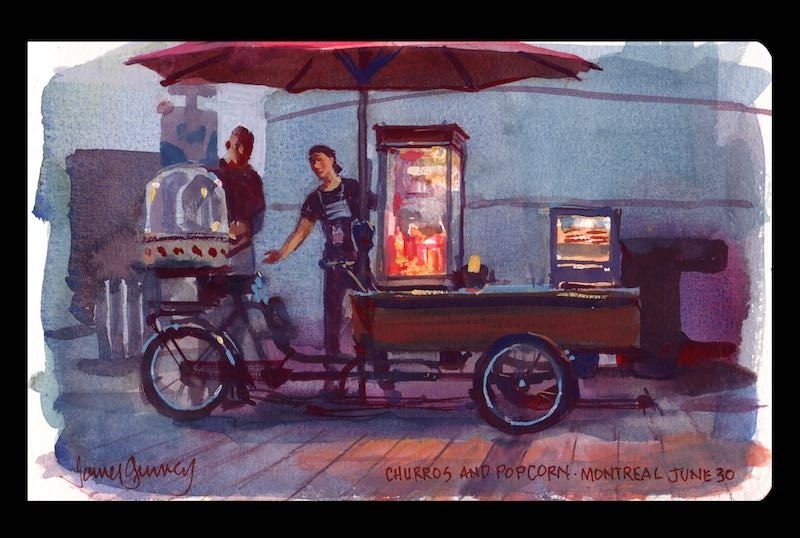 Living Sketchbook, Vol. 2: Metro North—Computer Version
Explore James Gurney's sketchbook "Living Sketchbook™, Vol. 2: Metro North" as a high-res PDF. Plus audio commentaries for every page and select videos showing behind-the-scenes process.
This "PDF+" version is ideal for someone who wants to see the art on their computer instead of—or in addition to—the app version for smartphones and tablets: (iOS)—
https://appsto.re/us/hLg0ib.i
 (Android)—
https://play.google.com/store/apps/details?id=com.livingsketchbook2
This digital download includes:
• PDF with 24 pages of sketches in high res zoomable images.
• Gurney's custom voiceovers for the cover and for all 24 sketches.
• 12 behind-the-scenes videos, shot as the sketches were being created.
Praise for the Living Sketchbook, Vol. 1: Boyhood Home
"There is a lesson to be learned with every sketch in James Gurney's The Living Sketchbook — whether it's about light, colour, materials or composition. Spending time with each sketch and being able to zoom in on them with your tablet allows you to really think about how they were created. And videos that accompany many of the sketches enrich the experience because you see the sketch develop from large colour blocks down to final details. And of course hearing James narrate his thought process — whether it be about his limited palette choices or the characters he meets while sketching — is what makes it come alive for me. It's done with warmth, humour, honesty and a vast wealth of knowledge."
—Shari Blaukopf, Urban Sketchers
"One of my favorite aspects of your videos is getting the opportunity to hear your thoughts about the pieces you are painting. I love that I can get that same experience while enjoying the detailed views of the high-resolution sketches."
—Jon Schindehette, Art Director, Art Order
You'll get a 132.0MB .ZIP file.
More products from James Gurney