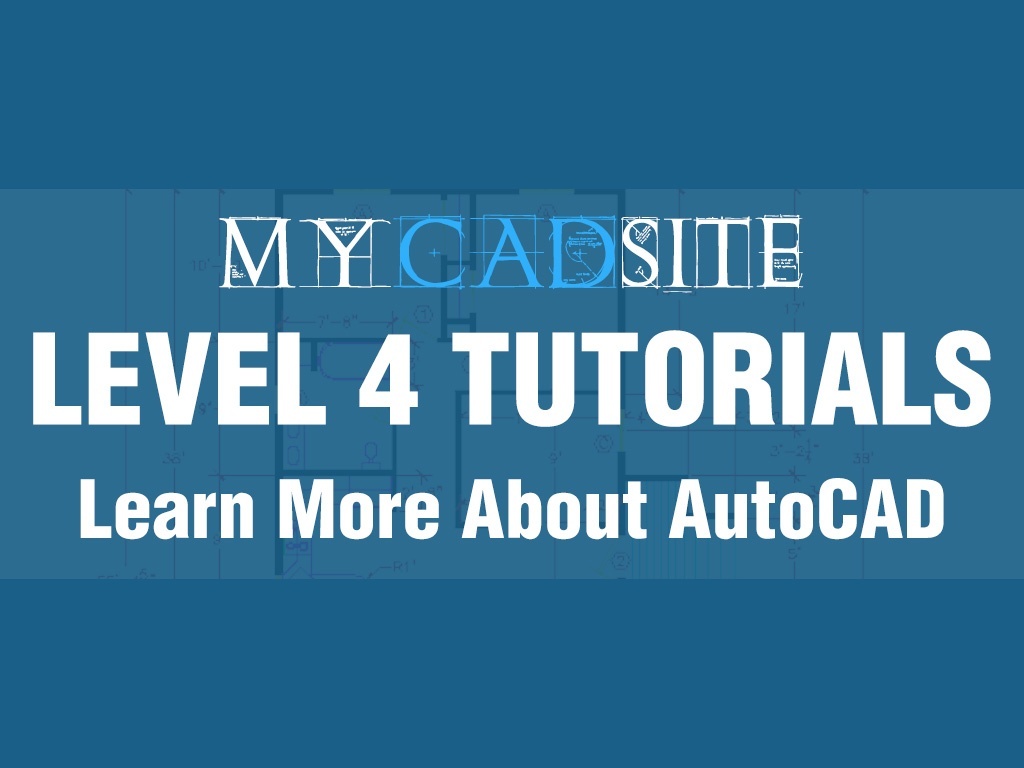 AutoCAD Tutorials from myCADsite.com - LEVEL 4 ONLY - 13 Tutorials, 12 Videos
Download the LEVEL 4 tutorials and videos from
myCADsite.com
. 
This is a great set of tutorials that will teach you of the deeper aspects of AutoCAD that every CAD user should know on the job.  These tutorials are recommended for new users of AutoCAD, or users who would like to review and update their skills.
Each tutorial includes a lesson, video and quiz.  A quiz for the entire level is included for review (as well as the other 3 levels).
Tutorials List:
LESSON 4-1
AUTOCAD TEMPLATE FILES
LESSON 4-2
USING OSNAPS IN AUTOCAD
LESSON 4-3
LINETYPES AND LINETYPE SCALE
LESSON 4-4
AUTOCAD FILE FORMATS
LESSON 4-5
GRIP EDITING / DIVIDE COMMAND
LESSON 4-6
AUTOCAD'S INQUIRY TOOLS
LESSON 4-7
XREF'S (EXTERNAL REFERENCES)
LESSON 4-8
SYSTEM VARIABLES IN AUTOCAD
LESSON 4-9
TABLES
LESSON 4-10
CREATING AND PUBLISHING SET SHEETS
LESSON 4-11
MODIFYING AND CREATING DIMENSIONS
LESSON 4-11a
DIFFERENT TYPES OF DIMENSIONS
LESSON 4-12
INTRODUCTION TO CUSTOMIZING AUTOCAD
You'll get a 279.9MB .ZIP file.