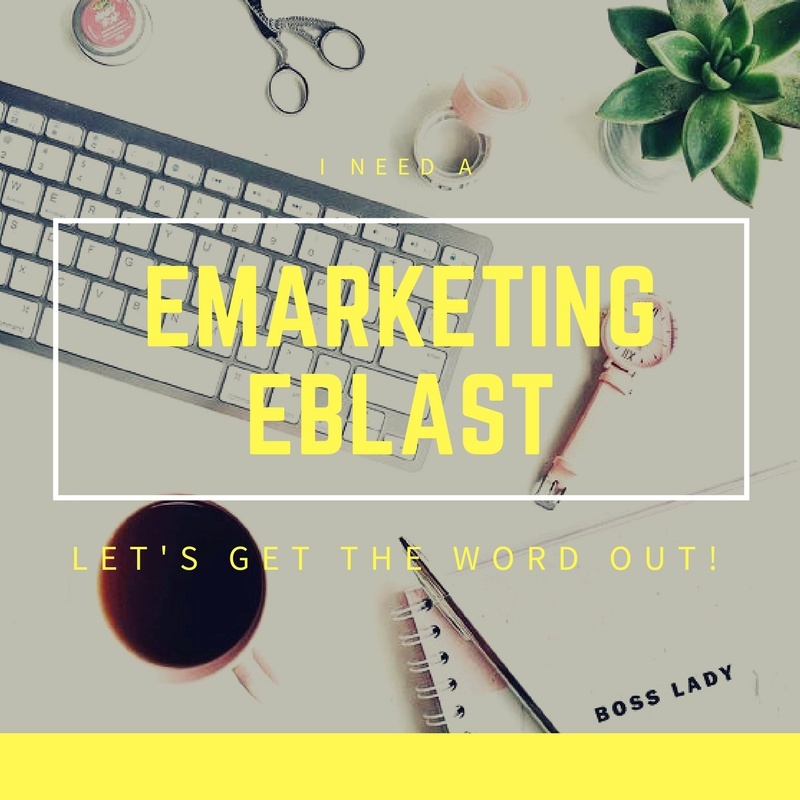 EMARKETING EBLAST
What is an
eMarketing eBlast
and why is it so important to your suite of products?
Well, eMarketing can be used thoughtfully to build loyalty, familiarity and trust in your brand. It's also a way to build remote relationships with prospects, leads, current customers.
It's a great way to reach out and remind past customers of how fabulous your brand, product, service or last event was.
But most importantly?
It's a great way to get the word out with a customized message giving you the chance to speak directly to your audience, their inbox and their calendars at a time that is convenient for them.
---
Samples

NFL New England Patriots Elandon Roberts Charity:
bit.ly/2B7Cc4p
Shark Tank Casting Call:
bit.ly/2iJsBK8
Real Men Cook! -
bit.ly/2ztPgTN
The Jonathan Sprinkles Show -
bit.ly/2yIGiD6
The Be Incredibly Well Fashion Show -
bit.ly/2xk3ymm
Annual REI Soiree Awards -
bit.ly/2AIxLN3
Miller Coors Tap The Future -
bit.ly/2A2jLRx
Jazz Performance -
bit.ly/2pLydcd
---

What's Included:

✔ 2 eMarketing eBlasts
✔ Client selects the distribution dates of each eMarketing eBlast
✔ Clients provide the marketing ad in high-res .JPEG or .GIF
✔ Up to 10 pictures & images can be used in the eMarketing eBlast
✔ Link to client marketing video can be used in the eMarketing eBlast
✔ Link to official client website
✔ Links to all client social media platforms
✔ Bonus FB Business Page Post!
$350
You'll get a 462.5KB .PNG file.
More products from J.Griffith PR Shop