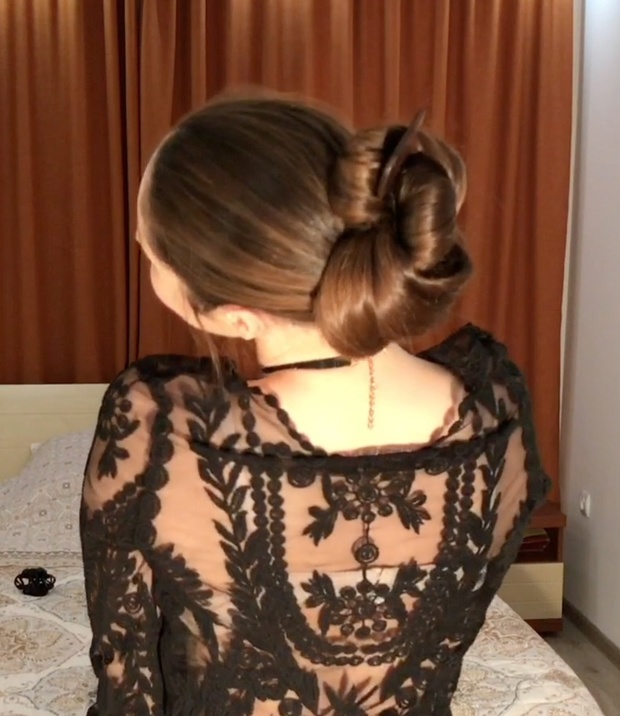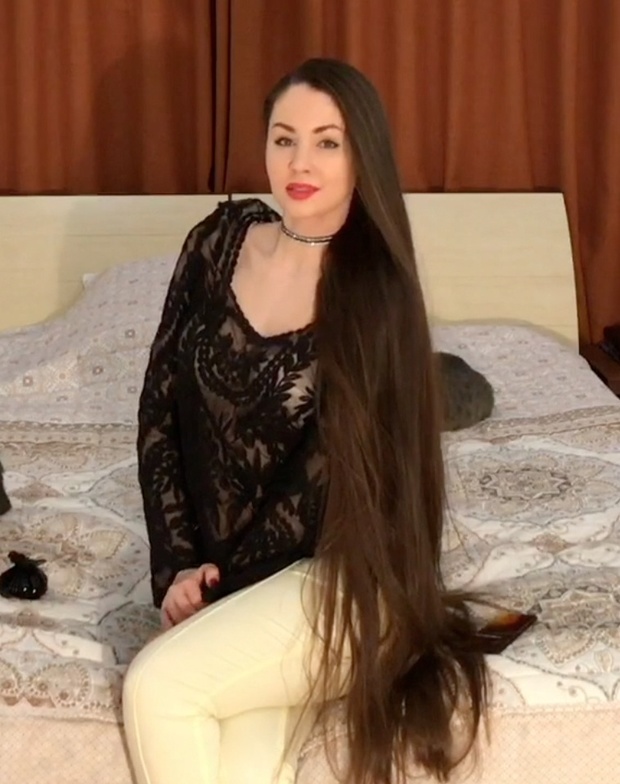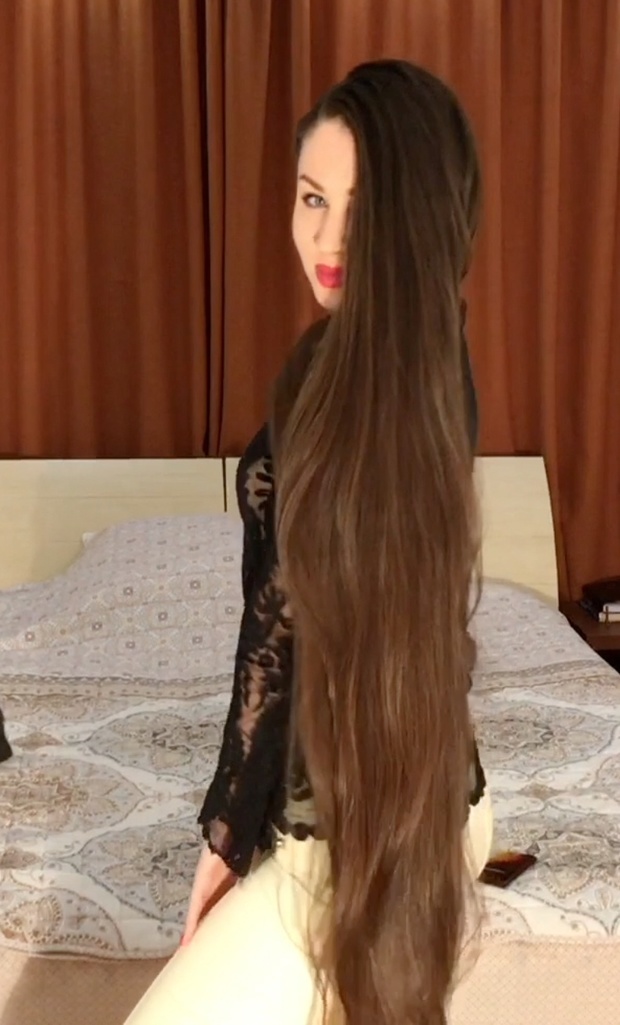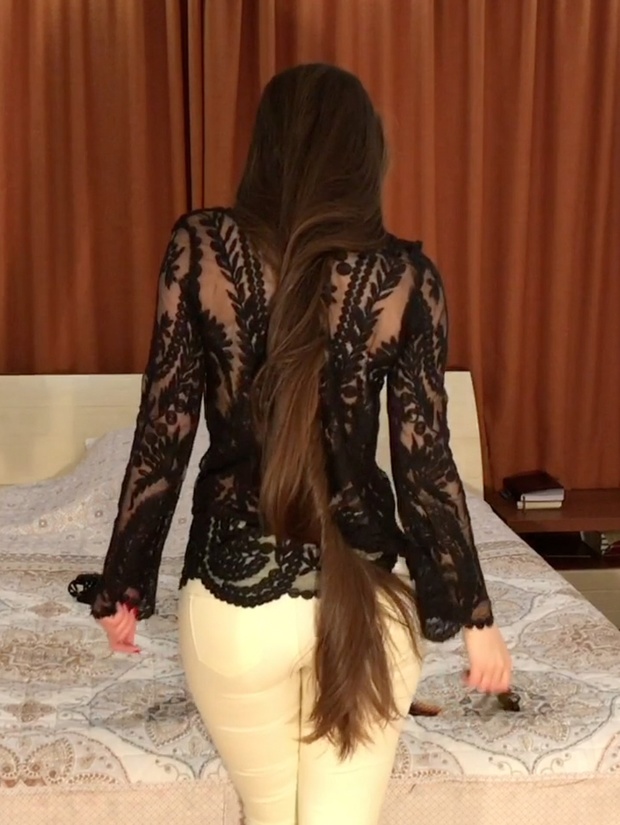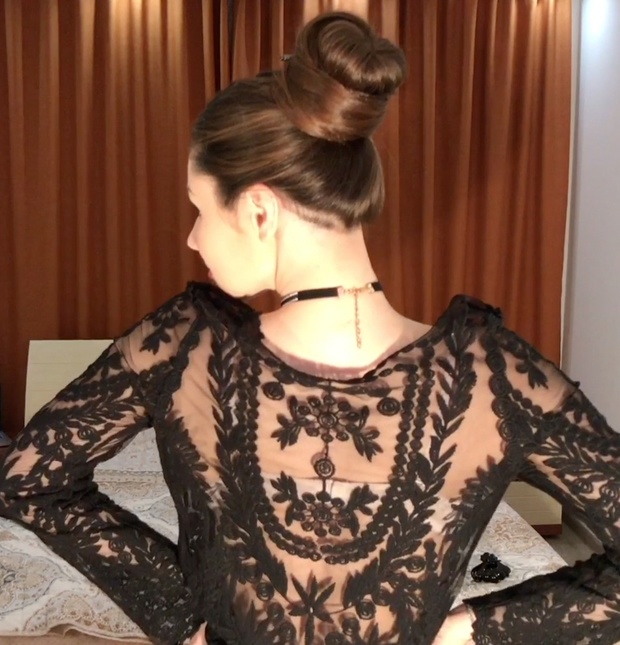 VIDEO - Xenia´s perfect buns
Preview: 
https://www.youtube.com/watch?v=Dl_tQ40q-PM
Xenia - One of the most beautiful women alive.
Not only is she super beautiful, but she has super beautiful hair as well.
Everything is perfect.
Her hair fits her so well, and it is super shiny and super silky, thigh length hair with a perfect shade of brunette.
Her hair is some of the most silky hair we have ever seen, and we bet that it is some of the most silky hair you have ever seen as well!
Even her buns are so shiny!
Xenia is very, very good at having perfect hair care, diet and lifestyle.
She loves her long hair, and take care of it like it should be gold, but her hair is even better than gold! Her hair is priceless, and so is she - she is truly an amazing person!
We are so happy she is back, and we are looking forward to working more with her again!
We have received a lot of emails, YouTube messages and Sellfy messages, asking us; "Where is Xenia? Why isn´t there any more videos of her?".
Well, all we can say is thank you for asking, and thank you for loving our videos, and the videos we have made with her.
Both you, and we have missed her for a very long time, and the wait is now finally over.
Xenia is one of our top models, but she also lives a very busy lifestyle with a lot of different things and work to do, and she is a very successful person with really great human values.
She is so kind, since she is willing to squeeze some hours into her calendar to model with us again, and we hope she will do as many as she can, without working too hard.
This sought after - video is perfect for every long hair enthusiast, and specially for the bun lover, and bun drop lover, and honestly; who does not love bundrops?
She makes 7 (!) different amazing buns with different styles in this video!
The video is 10 minutes as usual, but she manages to make 7 buns, without stressing! The video is amazing as always, has high quality, as well as her hair play, buns and bundrops also has high quality.
You will also see some closeups of her and her buns in this video.
She is very good at making fantastic buns of many variations, and needless to say, her buns are ofcourse big. Having the hairlength and quality she has, making small buns is not possible, and we LOVE big buns, and you do too!
In this video, you will see long hair play and display, running her fingers through her hair, hair pulling, 7 different buns and bundrops, hair twisting, hair twirling, long hair swinging and swaying and more!
Truly a remarkable video from a model we and you have missed for a while!
Good to have her back!
This video is over 10 minutes in length.
If you buy this video within the first 24 hours, you will get a discount of 20%!
Discount code: discount
You'll get 1 file (1.4GB)
More products from RealRapunzels