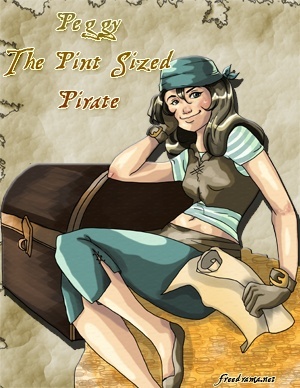 The Pint Sized Pirate play for kids PDF
Peggy is a little pirate who wants to sail the seas but is always picked last for a crew. But when the other pirates are captured by a sea monster, it's up to Peggy to save the day.

This is a short play with a large, flexible cast that is appropriate for all ages. The file includes a 10 minute and 30 minute version of the play as well as a version called Pete the Pint Sized Pirate with a male lead.
You'll get a 71.0KB .PDF file.