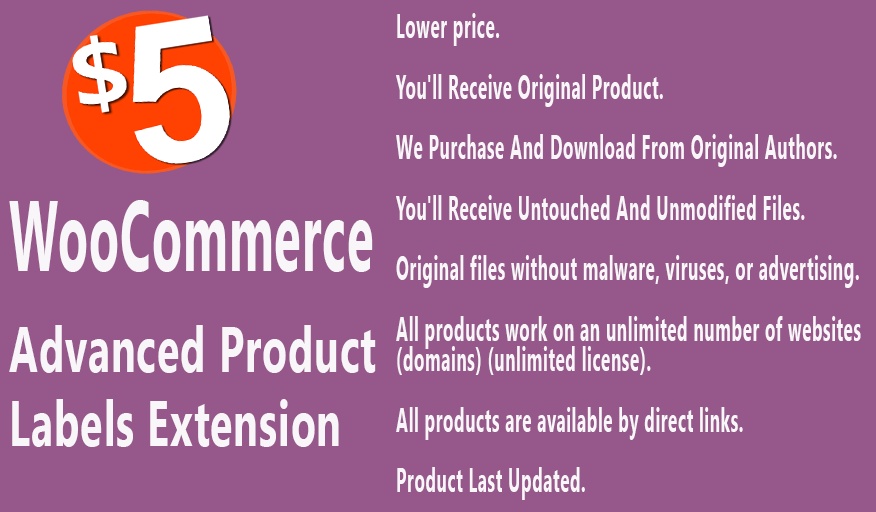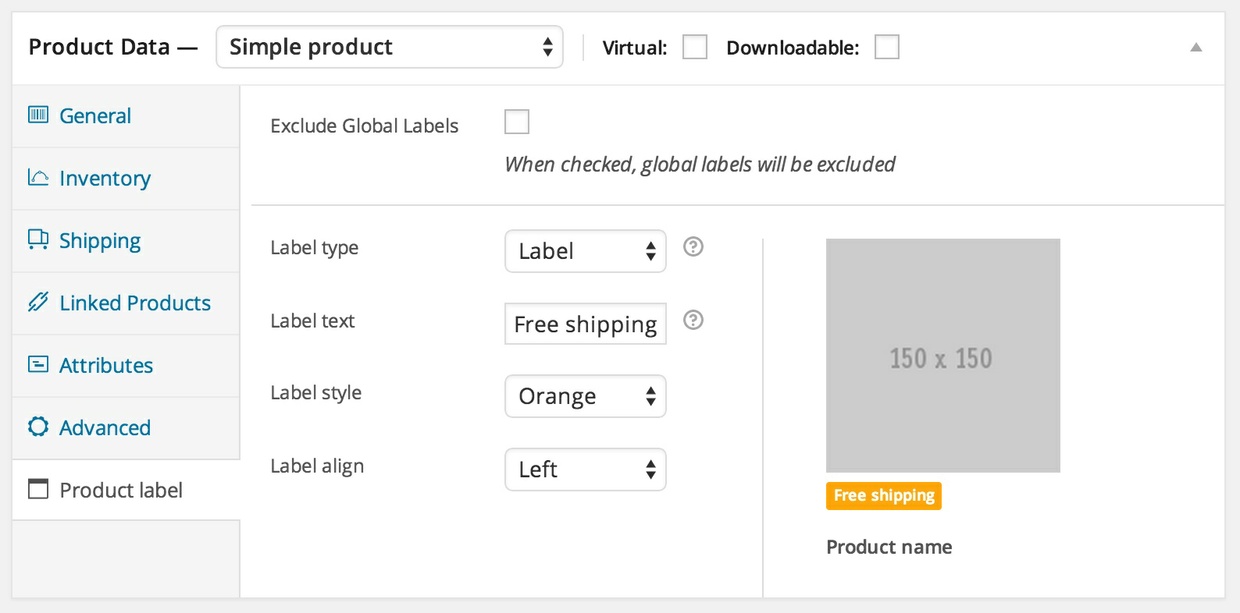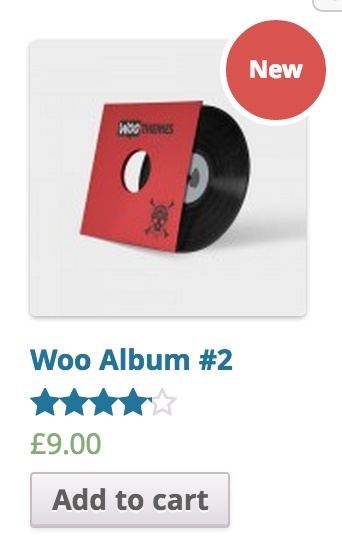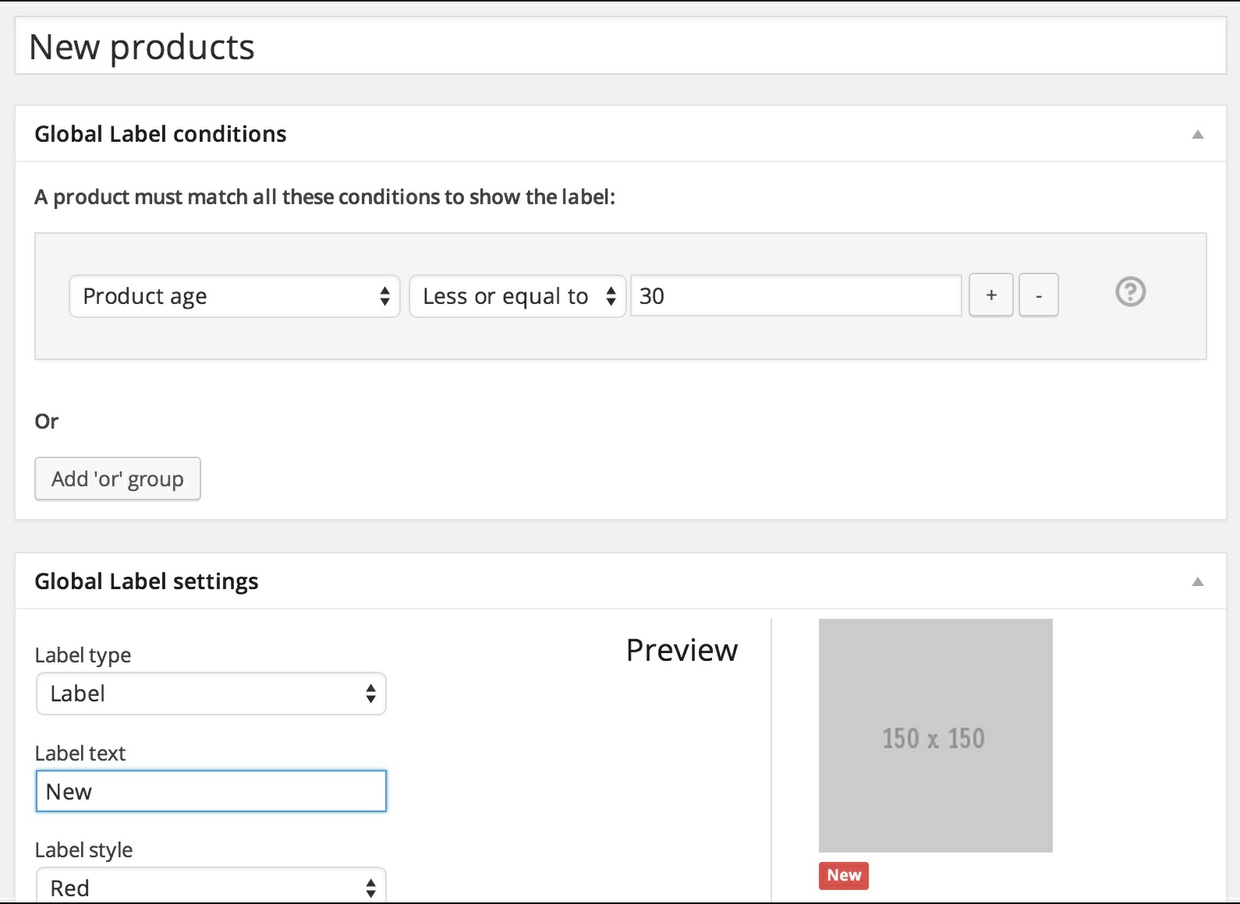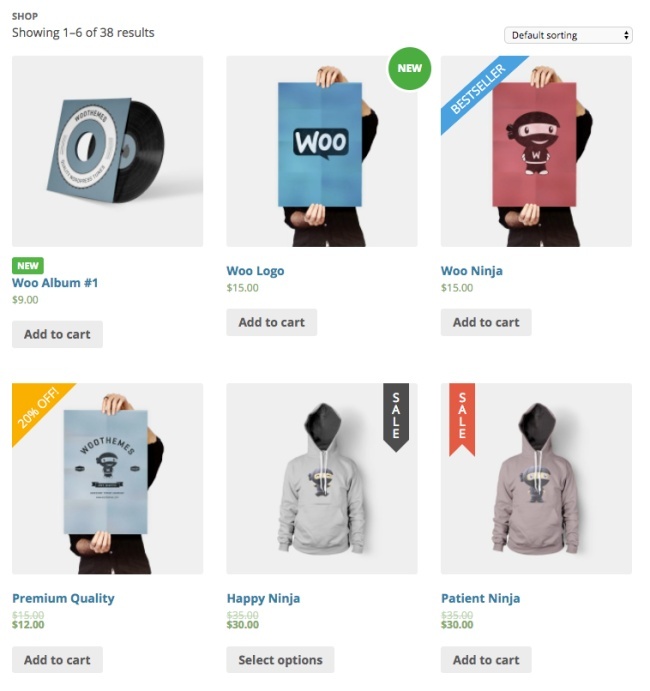 WooCommerce Advanced Product Labels Extension
WooCommerce Advanced Product Labels 1.1.4 Extension
---
WooCommerce Advanced Product Labels Extension Version : 1.1.4WooCommerce Advanced Product Labels Extension: lets you create labels for multiple products or single products easily.
---
Exactly the same! This is the EXACT same plugin (Version 1.1.4) being distributed by WooCommerce.com
---
WooCommerce Advanced Product Labels: Why You Need ItWooCommerce already comes with several 'labels' such as 'on sale.' However, there are times when you want more versatile product labels.WooCommerce Advanced Product Labels is the answer! You can add global, single or 'smart' product labels. Smart labels dynamically use variables to populate parts of your label (such as the exact % a product has been discounted).WooCommerce Advanced Product Labels lets you add labels to your WooCommerce store products based on any of the following conditions:ProductProduct categoryProduct typeIn saleBestsellersAge of productPriceSale priceStock statusStock quantityShipping classTagsTotal salesFeatured productWooCommerce Advanced Product Labels: Global LabelsAdd labels to multiple products at once using 'global labels.' Select from different label types, define customized label text, label alignment and a label style. Use WooCommerce Advanced Product Labels' comprehensive condition settings to target a specific group of products.
---
Buy Now============================================You'll get a download link immediately after purchase============================================Lower price.You'll Receive Original Product.We Purchase And Download From Original Authors.You'll Receive Untouched And Unmodified Files.Original files without malware, viruses, or advertising.All products work on an unlimited number of websites (domains) (unlimited license).All products are available by direct links.Product Last Updated.Download WooCommerce Advanced Product Labels.You'll receive the exact .zip file you would download from the original author. If you buy from here, you can save your money up to 99% and 100% virus free.Viewhttps://woocommerce.com/products/woocommerce-advanced-product-labels/
You'll get a 94.9KB .ZIP file.
More products from WooCommerce Plugins Extensions