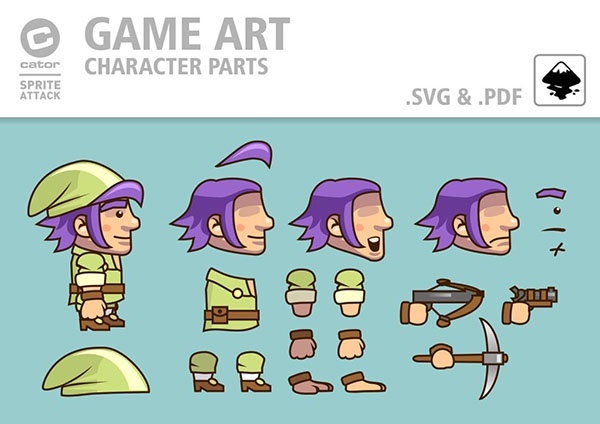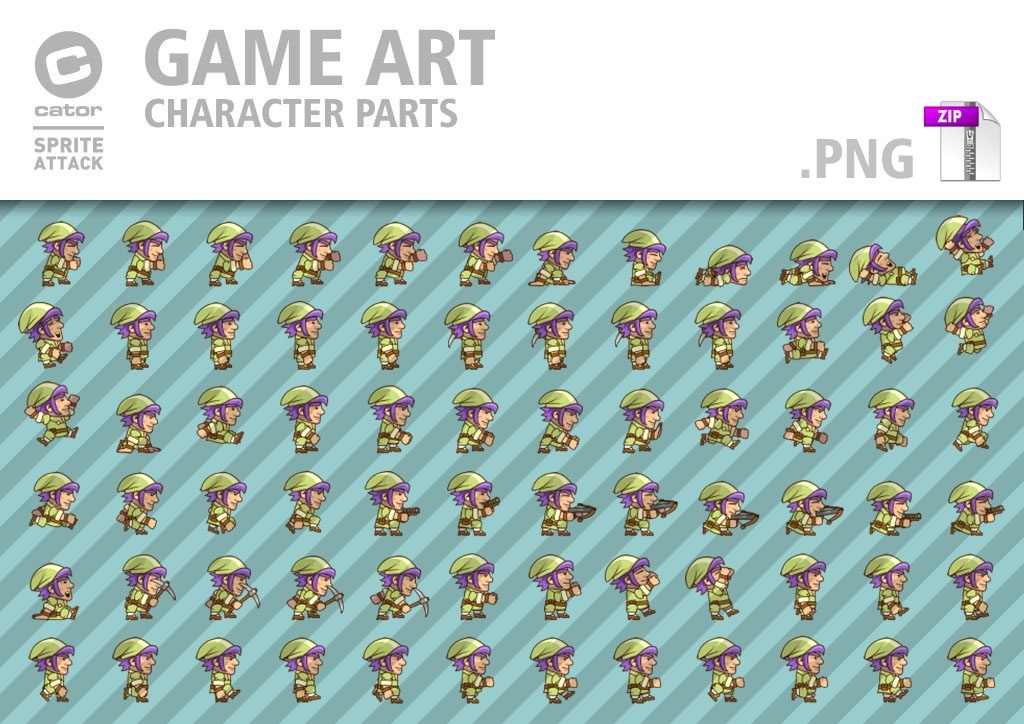 GreenDwarf character parts and frames
The package includes all the parts for a 2D green dwarf character. The source files are included as .pdf and inkscape .svg.
There are animation frames for run, jump, land, die, shoot, carry, walk, use pick, fire crossbow, etc. [all up there is 73 frames for the character]. The files are packed in a .zip archive and provided as .png images [animation frames in 64x64, 80x80, 128x128, 256x256 and 512x512 pixel]. The body parts are exported to match the 512x512 pixel frames.
You'll get a 2.5MB .ZIP file.
More products from Chris Hildenbrand