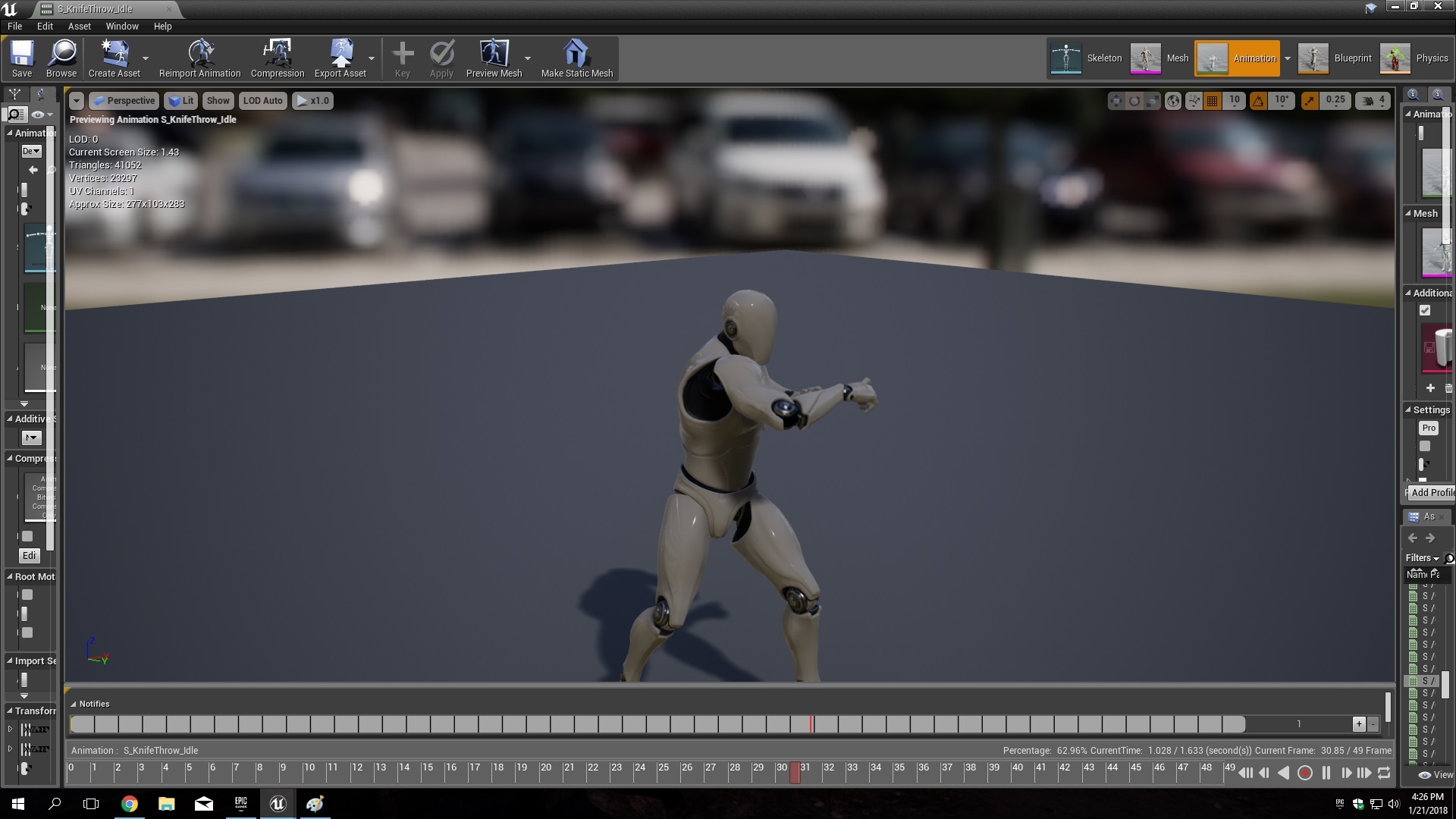 UE4 S_KnifeThrow Jetpack Anims
**This Is A Standard Animation Set Please See The Video For The Difference Between Standard And Heavy Animation Sets**
**Please Use The Image As Reference For The Animation Pose In This Set**
These are single sets of the jetpack animations used in the jetpack templates found on this store page. The standard sets are going to be used for the light and medium characters in the game I am building. They play at a faster rate than the heavy sets.
Each set includes the ground and flying animations, as well as reload weapon, switch weapon, firing weapon, aim offsets, death, and the driver and passenger animations for a cycle type vehicle.
These animations are all keyframed and do not contain any root motion, they are made to blend together seamlessly with any of the other animation sets found on this page.
They are setup on the default unreal mannequin and can be used on any character that is using the default unreal mannequin skeleton. The animations found in these single packs are just the fbx files that can be imported into Unreal engine 4 directly onto the default unreal mannequin.
**Please See The Video For Further Information**
**Tutorial For Hooking Up Some Of These Animations**
https://www.youtube.com/watch?v=1elMGmz2evA
Regards,
IAmJohnGalt
You'll get a 6.3MB .ZIP file.
More products from iamjohngalt75