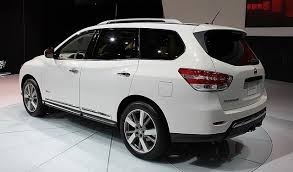 ►NISSAN PATHFINDER ►2015◄ SERVICE WORKSHOP REPAIR WSM FSM MANUAL PDF ►DOWNLOAD NOW◄
If you own or need to work on the 2015 Pathfinder made by n1ssan then this is the full and complete workshop manual, Covers everything you need to know. All fully bookmarked and ready to go.

ACCELERATOR CONTROL SYSTEM

AUTOMATIC DRIVE POSITIONER

AUDIO, VISUAL & NAVIGATION

BODY CONTROL SYSTEM

BRAKE SYSTEM

BRAKE CONTROL SYSTEM

BODY REPAIR

CRUISE CONTROL SYSTEM

CHARGING SYSTEM

ENGINE COOLING SYSTEM

DRIVER ASSISTANCE SYSTEM

DEFOGGER

DOOR & LOCK

DRIVELINE

ENGINE CONTROL SYSTEM

ENGINE MECHANICAL

EXHAUST SYSTEM

EXTERIOR LIGHTING SYSTEM

EXTERIOR

FRONT AXLE

FUEL SYSTEM

FRONT SUSPENSION

GENERAL INFORMATION

GLASS & WINDOW SYSTEM

HEATER & AIR CONDITIONING SYSTEM

HEATER & AIR CONDITIONING CONTROL SYSTEM

HORN

INTERIOR LIGHTING SYSTEM

INTERIOR

INSTRUMENT PANEL

LAN SYSTEM

ENGINE LUBRICATION SYSTEM

MAINTENANCE

MIRRORS

METER, WARNING LAMP & INDICATOR

PARKING BRAKE SYSTEM

POWER CONTROL SYSTEM

POWER SUPPLY, GROUND & CIRCUIT ELEMENTS

POWER WINDOW CONTROL SYSTEM

POWER OUTLET

REAR AXLE

ROOF

REAR SUSPENSION

SEAT BELT

SEAT

SECURITY CONTROL SYSTEM

SRS AIRBAG

SRS AIRBAG CONTROL SYSTEM

STEERING SYSTEM

STEERING CONTROL SYSTEM

STARTING SYSTEM

TRANSAXLE & TRANSMISSION / GEARBOX

VENTILATION SYSTEM

WARNING CHIME SYSTEM

ROAD WHEELS & TIRES

WIPER & WASHER

File type is .rar you will need to extract the .rar file before you can view the pdf manual.

Once downloaded click 'start' to take you to the menu.
You'll get 1 file (132.4MB)
More products from Guides And Manuals - PDF DOWNLOAD WORKSHOP SERVICE REPAIR PARTS