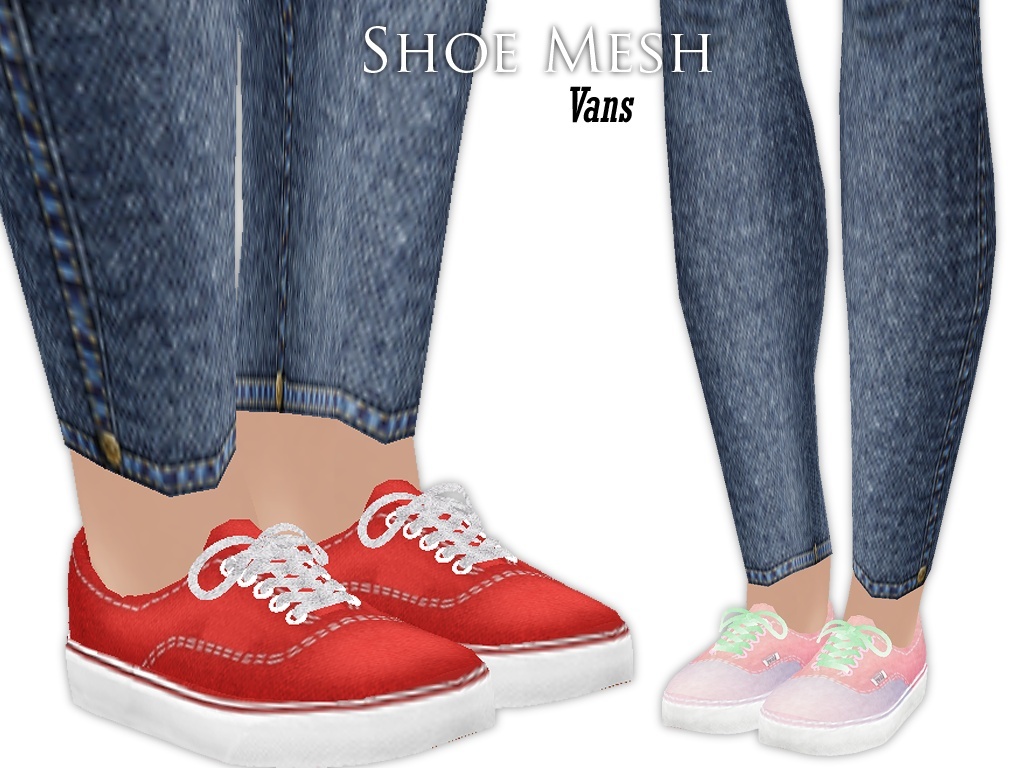 IMVU Mesh - Shoes - Vans (w. laces)
You'll receive 2 xmf files, 1 texture map in png and one in psd so you can recolor super easily! + 1 UVW map. 
Please use on one account only and don't resell!
Try them here: 
http://www.imvu.com/shop/product.php?products_id=17049983
This is the Vans version
with laces on top, 
you can buy the regular version in my shop! 
You'll get a 2.5MB .ZIP file.
More products from Manilla IMVU Meshes & Textures