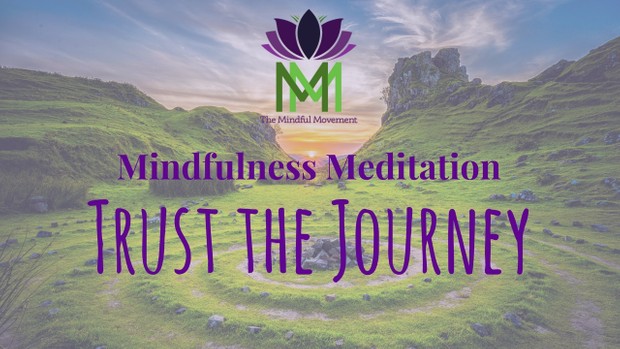 Trust the Journey--A 20 Minute Guided Mindfulness Meditation
Today I will be guiding you to be an observer of where you are in this present moment, to slow down and go within to be curious about your physical sensations as well as your emotional well being. Often times, all it takes is stepping back from a situation where the habit is reaction so you can simply be aware of a moment and respond more in alignment with your true self. You can see the present moment for what it is and trust the journey.

The symbolism of winter invites us to quiet the mind. It invites us to wrap up in warmth and find stillness of our soul, to seek out serenity.

Look for the seasons to change, the energy to shift. Trust the journey.

I hope you enjoy!

Headphones recommended for optimal experience.
Do not listen while driving.

Note: There is a mistake in this video. Sara refers to winter as having the longest days, and actually, winter has the longest nights. Apologies.
You'll get 1 file (20.4MB)