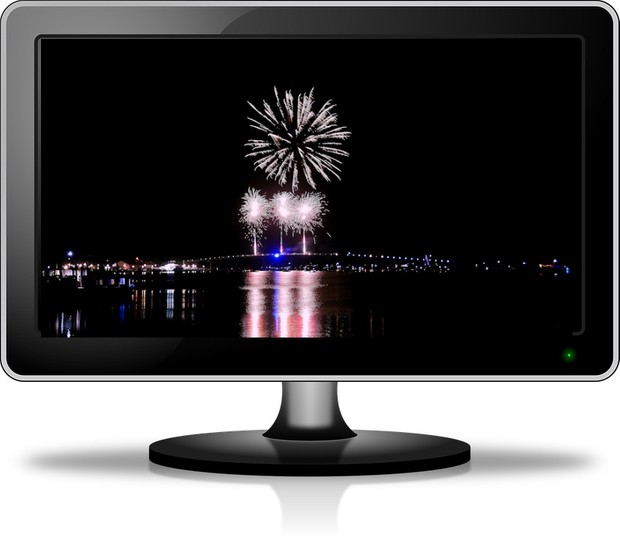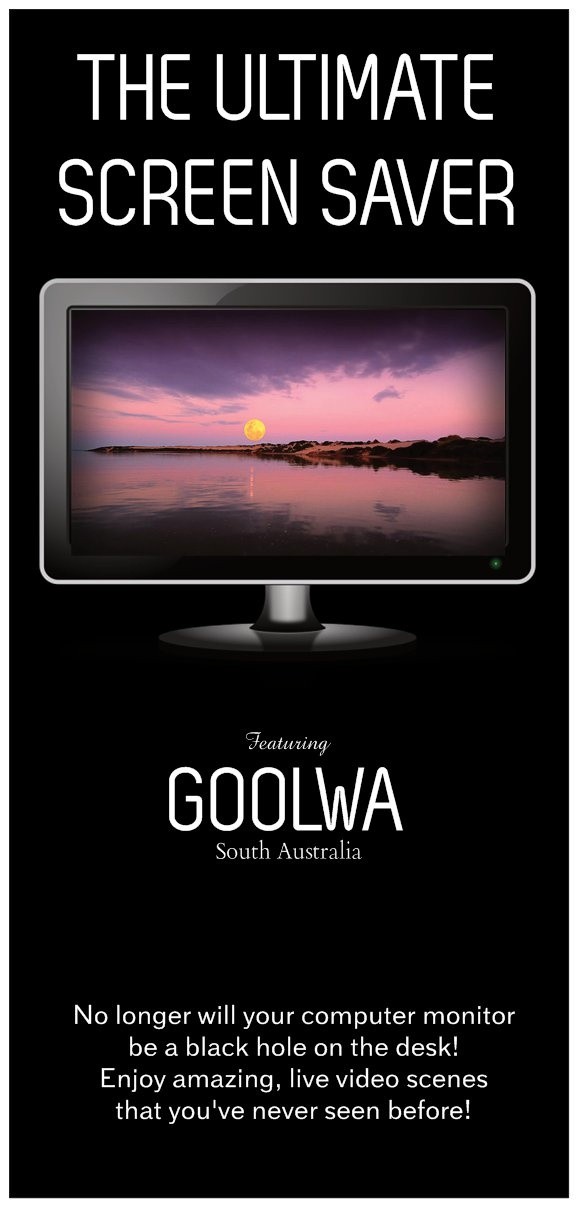 The Ultimate Screensaver - Goolwa (Version 1)
THIS IS NOT A SCREENSAVER.. THIS IS THE ULTIMATE SCREENSAVER!THIS IS GOOLWA LIVE IN HD VIDEO ON YOUR DESKTOP!
Get ready for your office to become the most peaceful, entertaining and memorizing place ever! Who says you can't enjoy the places you love every day!?
Take Goolwa back to your office and enjoy it every single day in live motion video!
No longer will your computer monitor be a black hole on the desk!
Enjoy amazing, live video scenes that you've never seen before!
You wont want just one...you'll want the whole series!
EASY TO INSTALL!


Computer Desktop Screen Saver


Laptop Screen Saver


HD TV or Smart TV Backdrop


Amazing Dinner Party Backdrop


Corporate Offices & Waiting Rooms 


Great gift idea for anyone & everyone, or loved ones abroad / housebound! Modules & Updates available, so you never get tired of seeing our great land!
WARNING! This High Definition Video Screen Saver may make you less productive! Explore places you've never seen before!
Watch out for the entire fleurieu and SA series!
INSTANT DOWNLOAD FULL VERSION
Easy Installation Guide
www.cinemaxed.com/installation
You'll get 1 file (587.0MB)
More products from CineMaxed