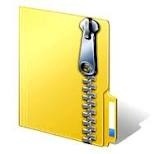 Write a program
write a program which uses a structure having the indicated member names to store the following data:
Name (student name)
IDnum (student ID number)
Tests (an array of three test scores)
Average (average test score)
Grade (course grade)
The program will keep a list of three test scores for one student. The program may prompt the user for the name, ID number, and test scores, or these may be assigned within the program. The average test score will be calculated and stored in the average member of the structure. The course grade will be assigned based on this scale:
A 91 - 100
B 81 - 90
C 71 - 80
D 61 - 70
F 0 - 60
Store the course grade in the Grade member of the structure. Display the student name, ID, average test score, and course grade on the screen.
 
You'll get a 572.0bytes .ZIP file.
More products from Number1Tutor