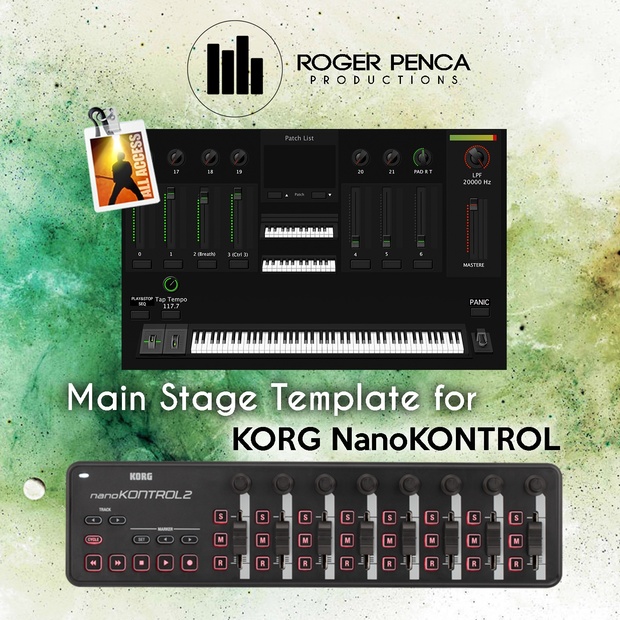 TEMPLATE Main Stage 3, Korg NanoKontrol.
TEMPLATE PARA NANOKONTROL DE KORG:

Incluye:

Configuracion para  todos los Faders, Knobs del NanoKontrol.
Configuracion para tres teclados controladores:
   -Main Piano
   -Segundo Teclado (Q Nexus-Mc Millen, recomendado).
   -Tercer teclado 
Pad Concert (Trancisiones)

TEMPLATE FOR KORG NANOKONTROL:

It includes:

Settings for all Faders, Knobs of nanoKONTROL.
Keyboard settings for three controllers:
-Main Piano
-Second Keyboard (Q Nexus-Mc Millen, recommended).
-Third keyboard
Pad Concert (Trancision)


:::::::::::::IMPORTANTE/IMPORTANT::::::::::::

Un enlace de descarga le será enviado a su correo electronico directamente después del pago.

An e-mail with a download link will be sent to you directly after the payment.
You'll get 1 file (1.4MB)