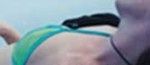 The Stylist short fiction single (Lisa Moore)
Narrated by Holly Hogan.
Listening Time: 27 minutes

SHORT FICTION SINGLES ARE AVAILABLE AS DIGITAL DOWNLOADS ONLY

The Stylist is drawn from the audiobook collection of short fiction entitled Open. The complete Open collection is available from our fiction section as both an MP3-CD and as a Digital Download.
You'll get a 25.5MB .MP3 file.
More products from Rattling Books audiobooks