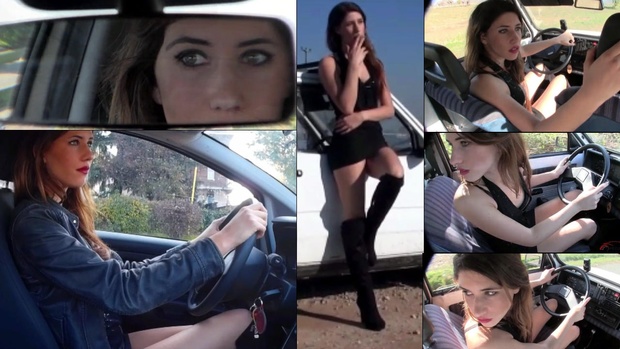 113 : Miss Black Mamba drives in the city and in the country doing reverses also
It's a lovely saturday morning and Miss Black Mamba has to attend to a shooting. She jumps on board of her Fiat Punto and she drives it for a while before arriving to a large parking where the old Fiat Panda is waiting for her.

She changes the car and then drives to the country searching for the shooting place. But all these small bumpy roads seem to be the same and she gets lost. She decides to have a break, she smokes a cigarette while she's looking around searching for the good way to take.

Enjoy her long reverse drives while she's teasing you with her beautiful sexy eyes!
You'll get 1 file (833.7MB)