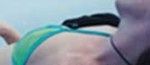 If You're There short fiction single (Lisa Moore)
If You're There, a short story by Lisa Moore
Narrated by the author Listening Time: 29:56

If You're There is a short fiction single from Open, a collection of short stories by Lisa Moore, available as an MP3 audio book CD and an MP3 download.



This Canadian audiobook short fiction single was produced by Rattling Books in Newfoundland and Labrador.
You'll get a 27.4MB .MP3 file.
More products from Rattling Books audiobooks