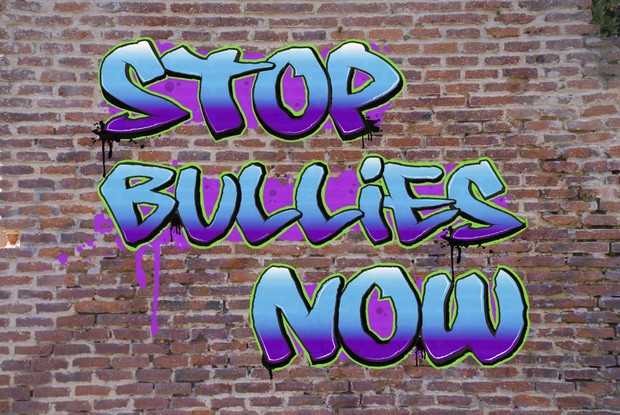 Stop Bullies NOW! Video workshop.
Keep your child safe from bullies with our unique, online, interactive video workshop.

Give your child the knowledge, skills and confidence they need to help help them successfully manage other children who have an aggressive nature.

In our nine chapter long workshop, you will be able to work with your child as they learn how a bully chooses who to pick on and the simple things they can do to make sure it isn't them.

How they can avoid or evade bullies, and then, if necessary, what they should do if they have to cope with physical confrontation.

This is what your child will learn....

Chapter 1: What Bullies Need

In this chapter, we look at the main thing a bully needs to be successful – and why it helps to know that! What is going through a bully's head? What are they thinking? How this helps you to know what basic things you can do to not get bullied.

Chapter 2: Secret Messages

In the second chapter we learn how to 'get into the bullies head' How to send them 'Secret Messages' that say 'Don't pick on me'. The clever part is that they won't even know you are sending them the messages!

Chapter 3: Confidence-Making Machine

In this chapter you'll learn how to turn your body into a 'Don't mess with me' Confidence-Making machine, using ticks and tricks to help you feel less afraid of the bully. We join a workshop with other children who are learning the same things, so you can join in and get a feel for what this is like.

Chapter 4: Ready-for-Action Drills

Chapter 4 introduces 'Ready-for-Action Drills', learning and practising the things you can do if a bully does comes up to you. Quick and easy to learn, yet very important drills, which enable you to get away from a bully – almost before they start!

Chapter 5: Quick Escapes

Now we demonstrate with other children some Quick Escapes. These are easy techniques to distract the bully while you escape. You need to join and practice these!

Chapter 6 No your distance

Here we learn about keeping the right distance, and the best distance to be safe from a bully. We compare this to distances you would use for people you know and trust.

Chapter 7: Shields Up – Stun & Run

It's time to get more serious. Here you'll learn about the 'Shields Up' position, and how to stop a bully who's starting to get nasty. This is the most important part of the whole workshop. Watch, join in and practice.

Chapter 8: Self Defence

We're going to learn how to defend ourselves from an attack. We'll learn escapes from shirt grabs, arm grabs, head locks, shoulder grabs. You should watch and join in with us. Practice with a partner – but be careful – the techniques really do work and they can be painful!

Chapter 9: The Most Important Things

We summarise here, and look again at the key points we have learned. And don't forget – we are always here for you – anytime you want to practise anything again.

Here's what one of our customers said....

"I wish we'd had a video like this when I was growing up. Its teaches children to be confident and assertive. The information is helpful and really comes across well on a level which young people can relate to, without being condescending. I feel happier knowing my son has this video to refer to when he needs it, and he said he's learned a lot from it and feels more confident now if he comes across a bullying situation". Mandy L, West Midlands

Don't wait until it's too late - Bully proof and protect your child NOW.
You'll get 1 file (676.9MB)
More products from Mike Turbitt