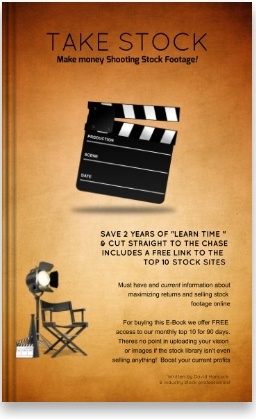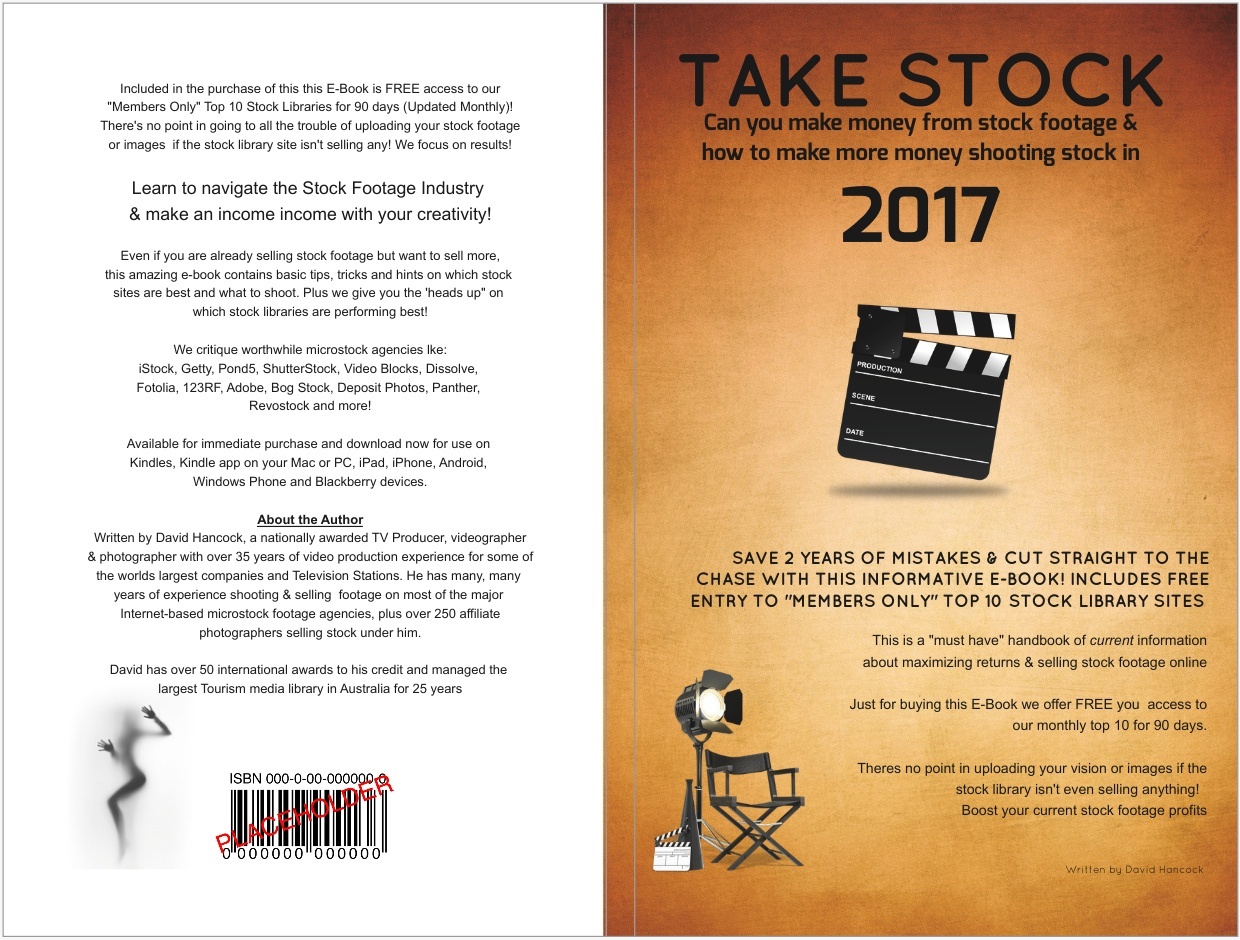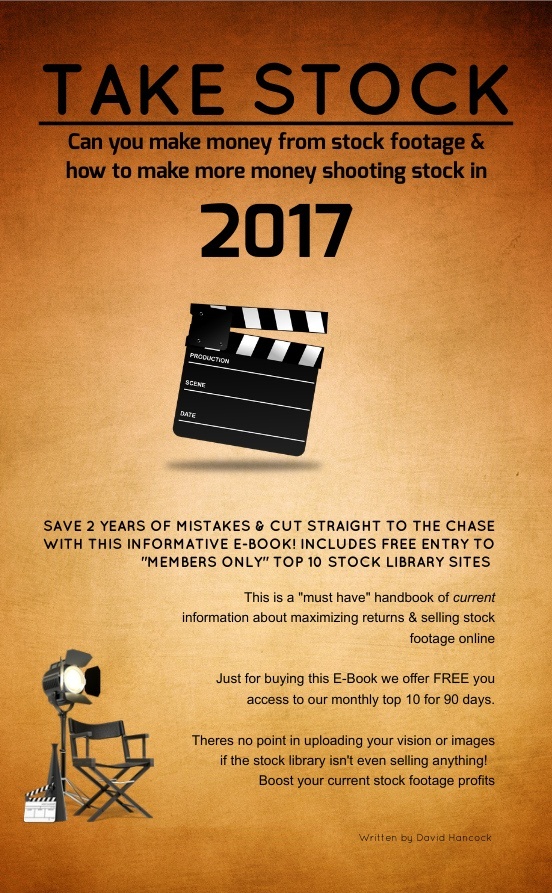 Take Stock - Vers 1 (Making money from stock footage)
ON SPECIAL BEFORE NEXT VERSION IS RELEASED!
50% off!


Can you  make money from stock footage? 


Is it still worthwhile?


How to make more money shooting stock video in 2017


In the new world, cinematography and photography has experienced millions of new operators entering the industry, due to the ease and reliability of artificial camera Intelligence and technology.
The nett result is massive over crowding and over saturation! With so much over supply in most areas, can you still make a dollar selling stock footage?
The first thing to know is, which stock libraries are even worth dealing with
Included in the purchase of this this E-Book is FREE access to our
"Members Only" Top 10 Stock Libraries for 90 days (Updated Monthly)!
There's no point in going to all the trouble of uploading your stock footage
or images, if the stock library site isn't even selling any!
We focus on results! Real results! We don't care what people are telling you, we will supply real evidence that supports who's selling what and how much you might make?
Even if you are already selling stock footage but want to sell more, this amazing e-book contains basic tips, tricks and hints on which stock sites are best and what to shoot. Plus we give you the 'heads up" on which stock libraries are performing best!
We critique the worthwhile microstock agencies like:
iStock, Getty, Pond5, ShutterStock, Video Blocks, Dissolve, Fotolia, 123RF, Adobe, Big Stock, Deposit Photos, Panther, Revostock and more!
Available for immediate purchase and download now for use on Kindles, Kindle app on your Mac or PC, iPad, iPhone, Android, Windows Phone and Blackberry devices.
About the Author
Written by David Hancock, a nationally awarded TV Producer, videographer & photographer with over 35 years of video production experience for some of the worlds largest companies and Television Stations. But more importantly, has over 30 years of experience shooting & selling footage on most of the major Internet-based microstock footage agencies, plus over 250 affiliate photographers selling stock under him.
David has over 50 international awards to his credit and managed the largest Tourism media library in Australia for 25 years
Zip file contains PDF, Mobi & E-Pub Files
$4.95
You'll get a 25.6MB .ZIP file.
More products from CineMaxed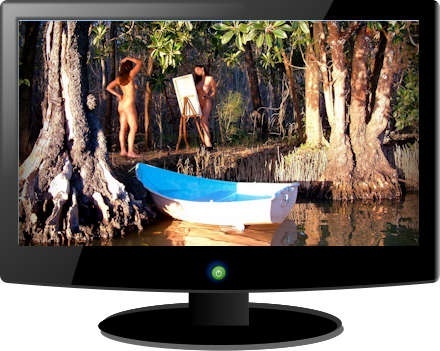 50% OFF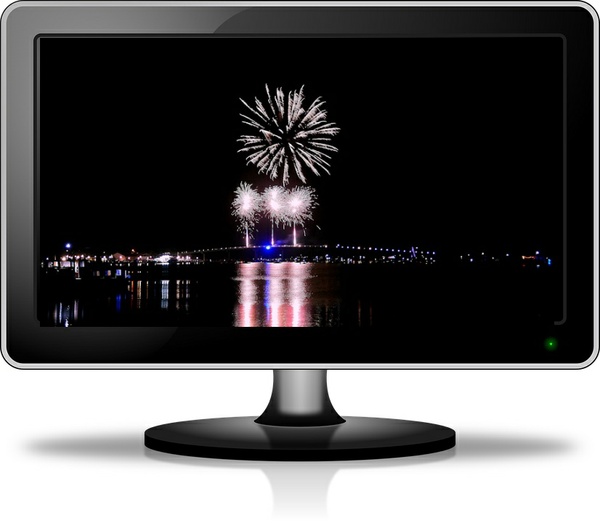 50% OFF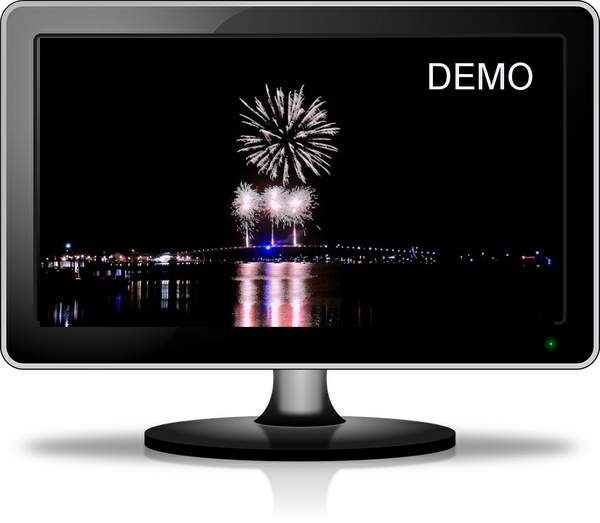 50% OFF