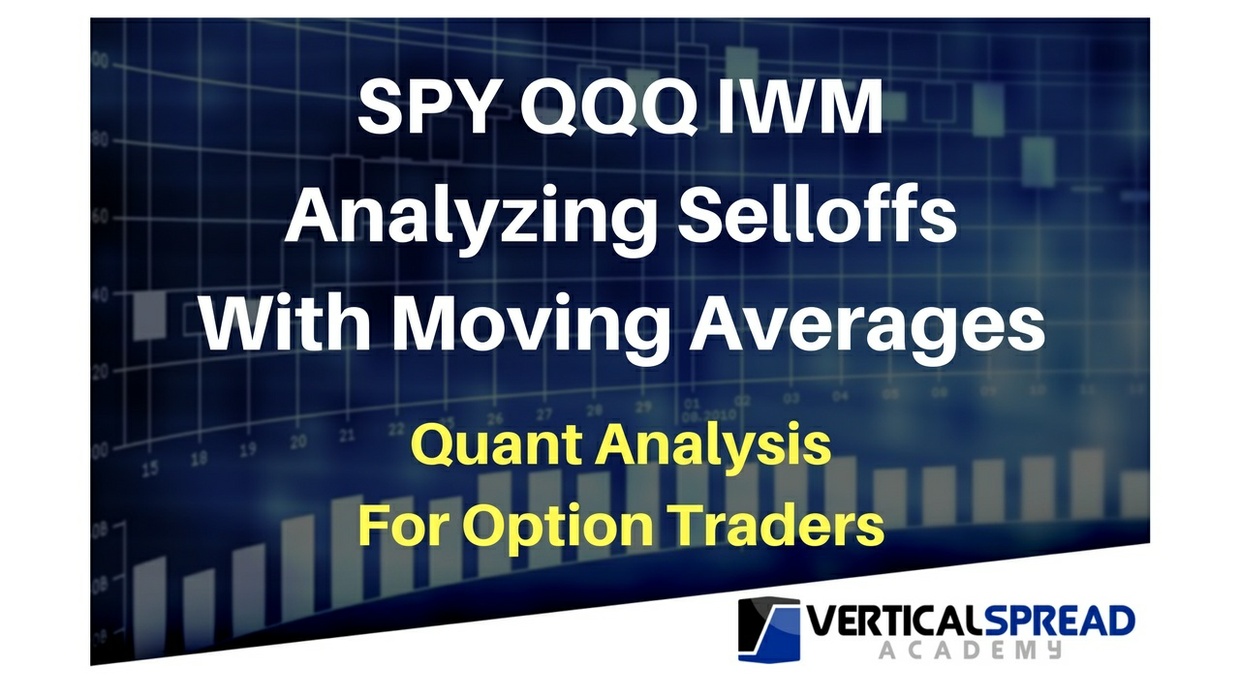 Moving Average Quant for SPY, QQQ, IWM
If  SPY is trading above its 50 day moving average and sells off 3 days in a row, over the past 17 years, what's the percentage of times its been higher 30 days later?

During the 2008 financial crisis, if QQQ was trading below its 200 day moving average and sold off 2 days in a row, what's the percentage of times it traded lower 14 days later?

Do your own quant analysis on SPY, QQQ, and IWM with these 3 spreadsheets containing 17 years of data for each ETF and find out.

The  video shows an example of how you can use these spreadsheets to improve you probability of success when trading credit spreads. 
You'll get a 38.0MB .ZIP file.
More products from J. Eric O'Rourke