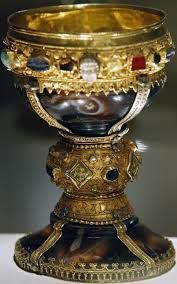 The Holy Grail of Stage Hypnosis & Street Hypnotism
These Six unique video files combine together to give you a total of Five Hours and 46 Minutes of direct to the point Zero Bullshit training in all areas of Comedy Stage Hypnosis and Street Hypnotism. This set contains many Secrets, Techniques, Strategies and Approaches that are not taught in any other of Jonathan Royle's training sets on the subject and as such this is unreservedly recommended to anyone who wants to become a far better Stage or Street Hypnotist. Even Hypnotherapists who perhaps just want to master the art of Rapid and Instant Speed Trance Hypnotic Inductions for use in Group Therapy Sessions and such like will also benefit enormously from this hugely educational and highly entertaining, yet hugely controversial and eye opening training set. These are the kinds of Secrets that the other Stage and Street Hypnosis Trainers either don't know or are literally just too scared to teach you. Exciting News – All Our Products Now Come with Real Live Personal Assistance and Support Included at No Additional Cost. Our Products and Courses were already the Most Comprehensive and Best Value for Money, whilst also being Unique and Unrivaled in all manners, but now things just got even better for you all...
http://tinyurl.com/qz3q8e7
You'll get a 90.3KB .PDF file.