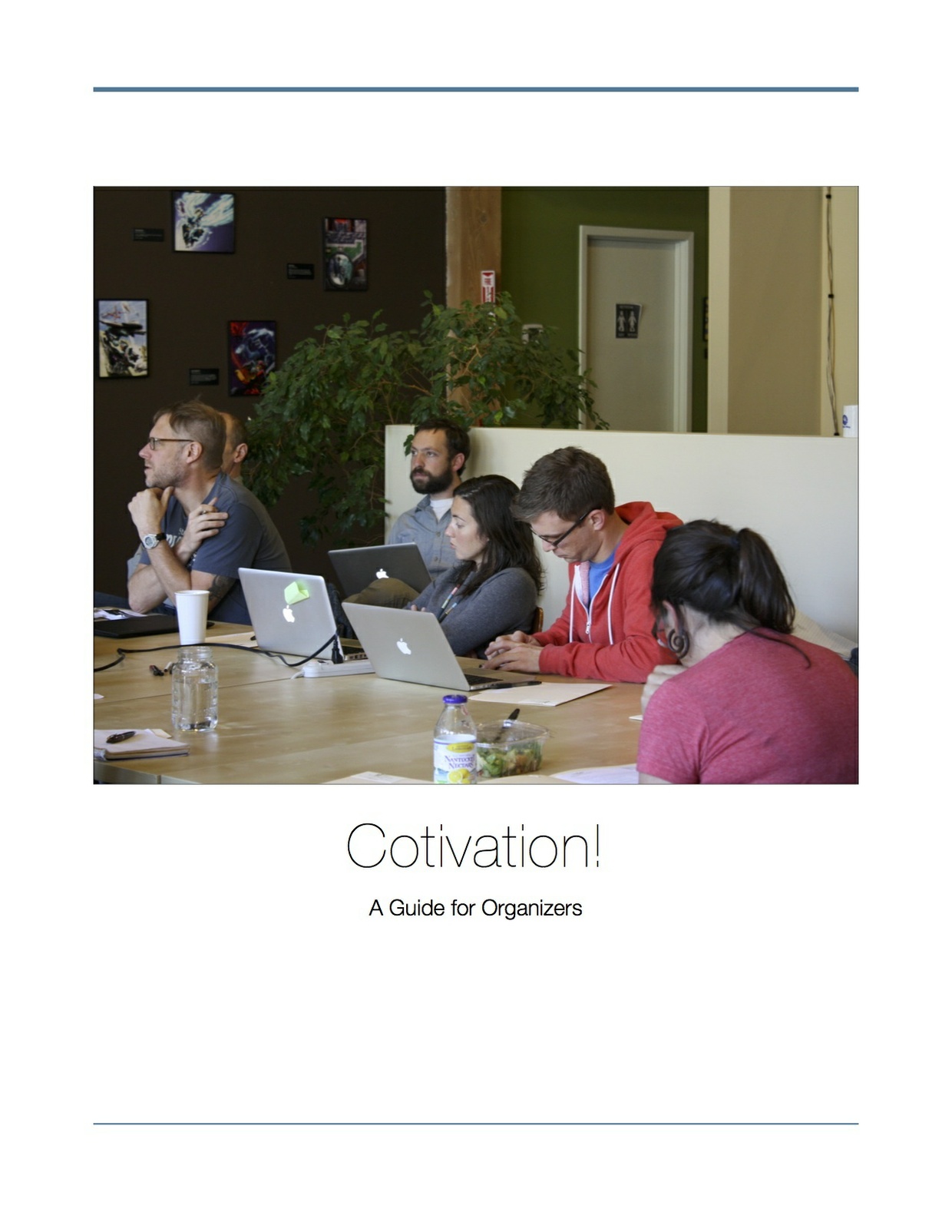 Cotivation Organizers Guide + Logos + Flyers + Promotional Materials = Awesome!
Give the members of your coworking community a way to form strong bonds through a simple but powerful accountability program. Give them Cotivation!
The Cotivation Organizers Guide gives you everything you need to, plan, promote, and run a new group in your community.
This package includes:
+ THE COTIVATION ORGANIZERS GUIDE
The comprehensive guide to everything you need to know!
+ PROMOTIONAL COPY
Copy and paste our pre-written text to easily promote your new group to your members!
+ FLYERS
Print out our handy flyers and put them up in your space!
+ LOGOS & PROMOTIONAL MATERIALS
Easily post about your new group to social media and elsewhere with our handy materials!
We also offer a full-service training program, where we walk you through the entire process alongside fellow organizers. To learn more about that, head to
http://cotivation.co
!
You'll get a 8.9MB .ZIP file.