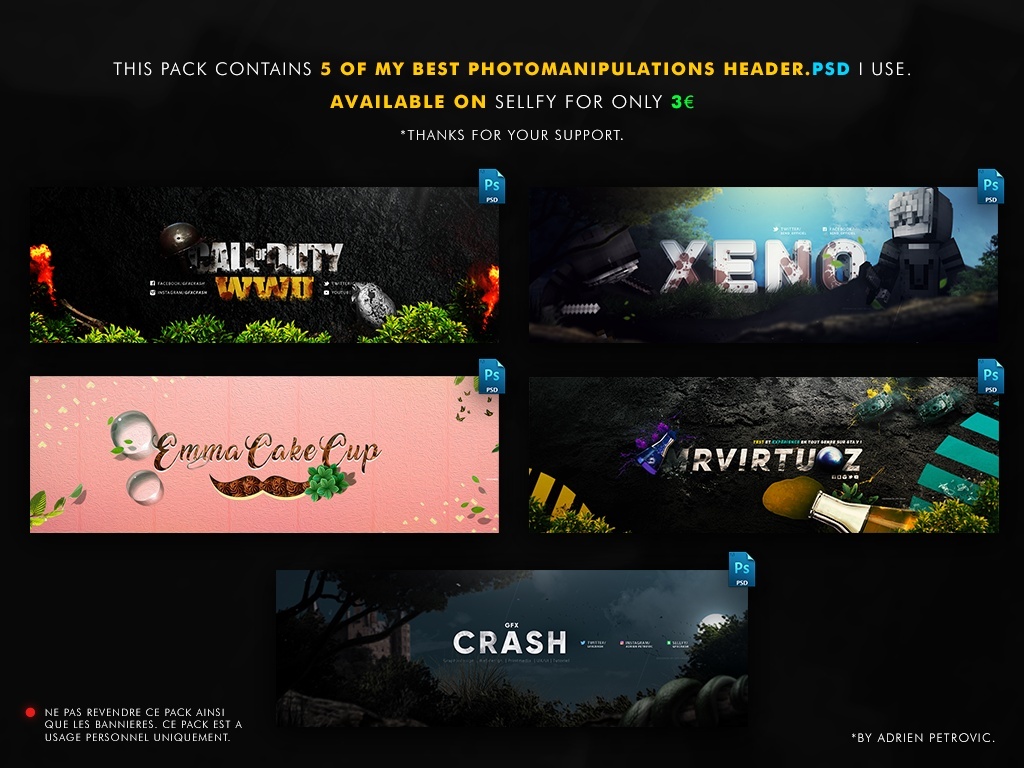 5 of My Best Photomanipulated Header.PSD
This product contains a five Header.PSD :

-Header EmmyCakeCup
-Header MrVirtuoz
-Header Xeno
-Header GFXcrash 2017
-Header Call Of Duty WWII

I have to create this pack only for you and it is a pleasure of you share him.
Please don't give or this pack to anyone for free.

Thanks for the support.

*I'm selling my PSD's to people who want to learn from them, not to be used or to re sell.
You'll get a 1.4GB .RAR file.
More products from GFX Crash™