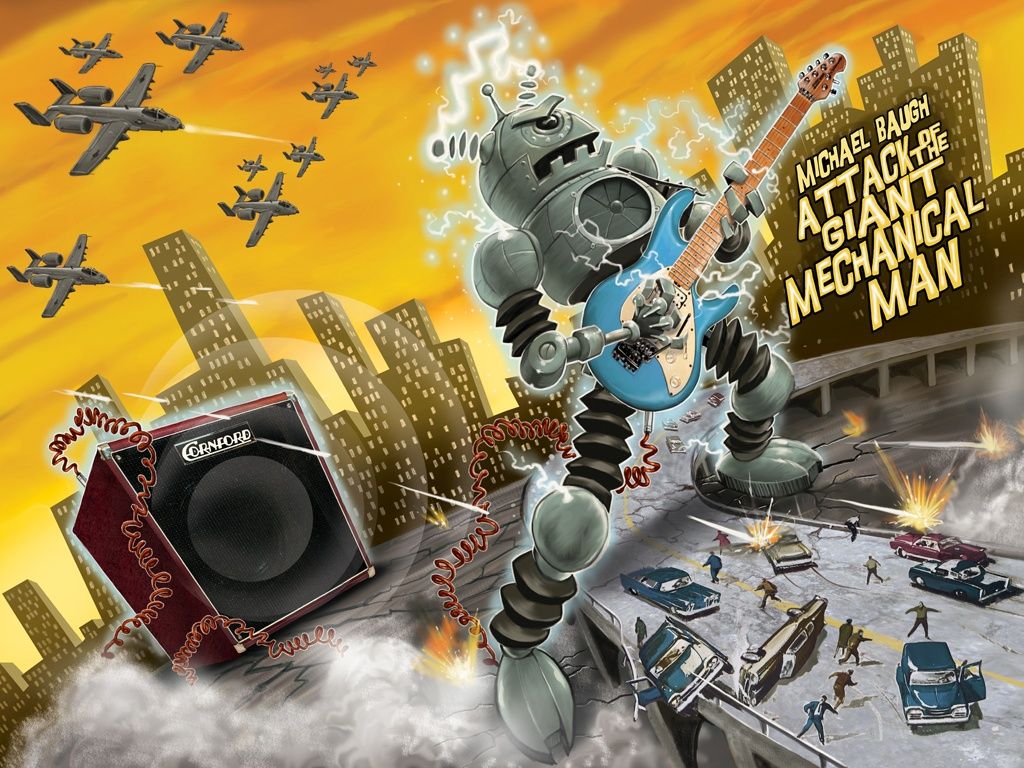 Attack Of The Giant Mechanical Man
Album Notes
I believe in strong melodies, crossing over genres and fun. If music lacks in one or more of these qualities it can become very boring very quickly, I tried my very best to live up to my beliefs!

Attack of the Giant Mechanical Man! takes inspiration from Rock, Blues, Gypsy Jazz, Prog Rock and Latin music. Although the Guitar is the lead instrument I have given an incredible amount of musical freedom to the Bass, Keys and Drums, and lets face it, those guys are way too good to be directed!

There is something on this album for everyone: 'Moving On' features incredible vocals and a ripping guitar solo, 'Mr. Smooth Grooves' has a drum solo that will make you turn your desk into a drum kit and 'Attack of the Giant Mechanical Man!' features some serious bass grooves that will please any bass players ears.

If you listen to the whole album and find yourself whistling or humming one of my tunes I consider that the ultimate compliment as that is my ultimate goal; to make tunes that stay in our heads. Go and check it out!
You'll get a 594.6MB .ZIP file.