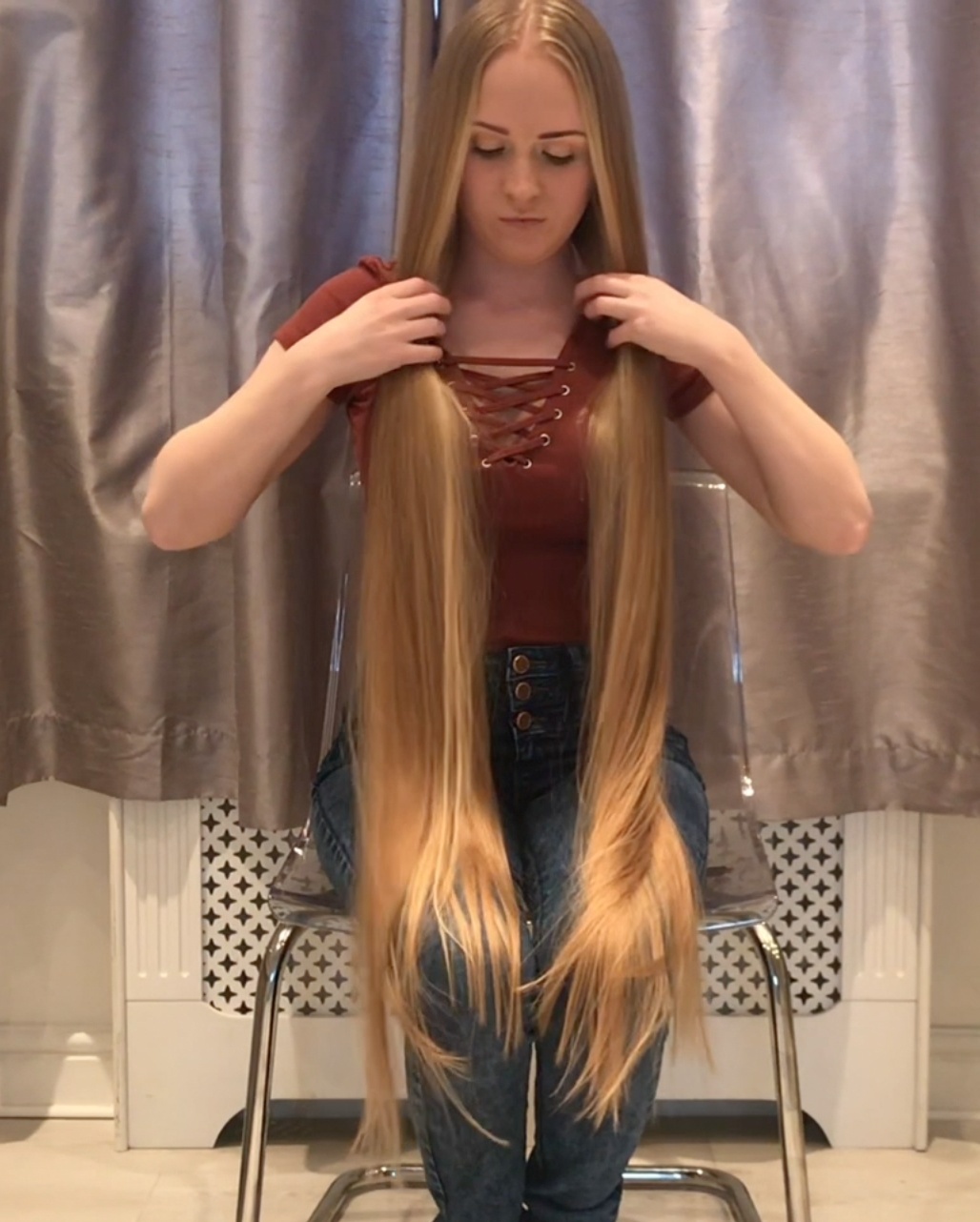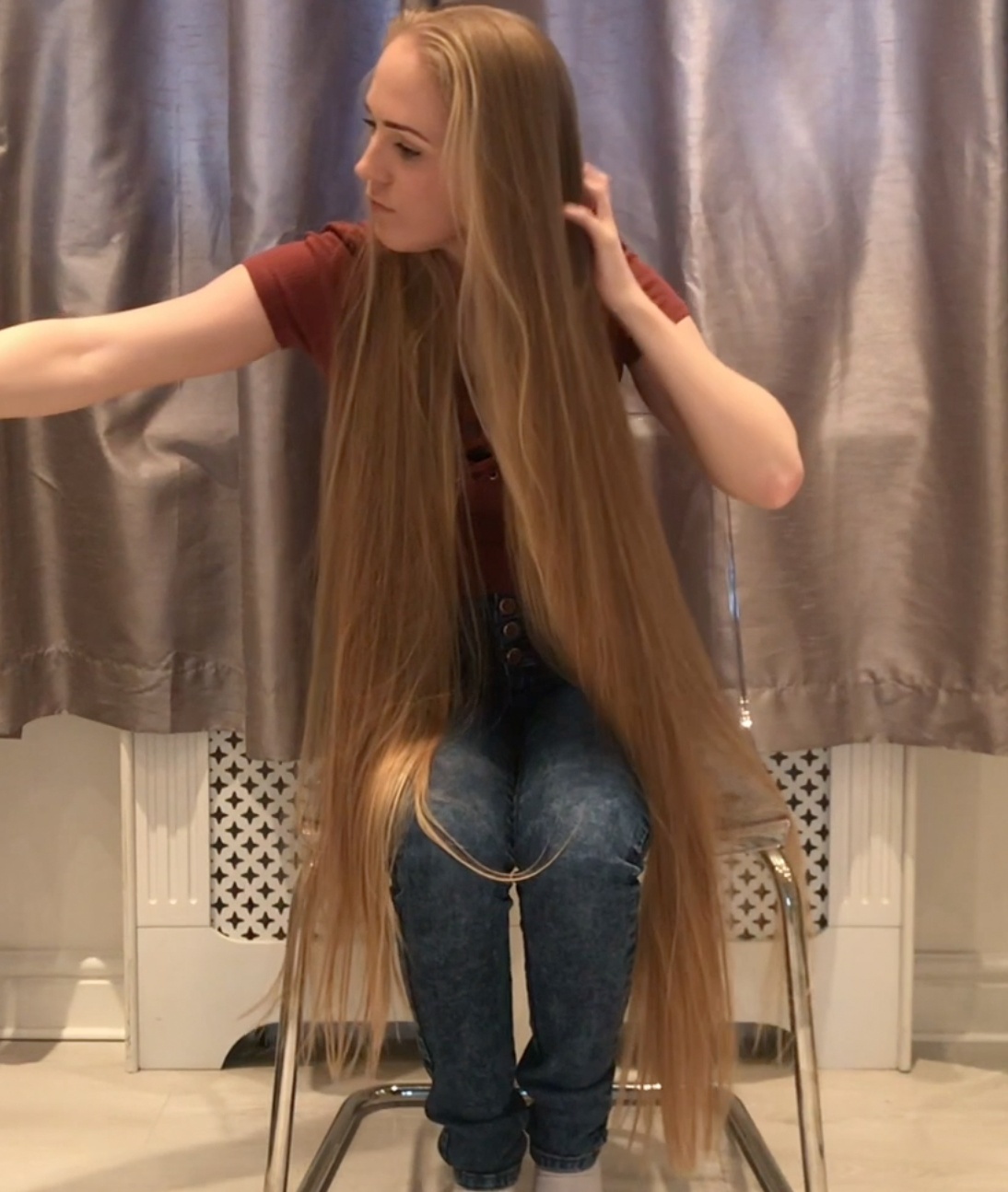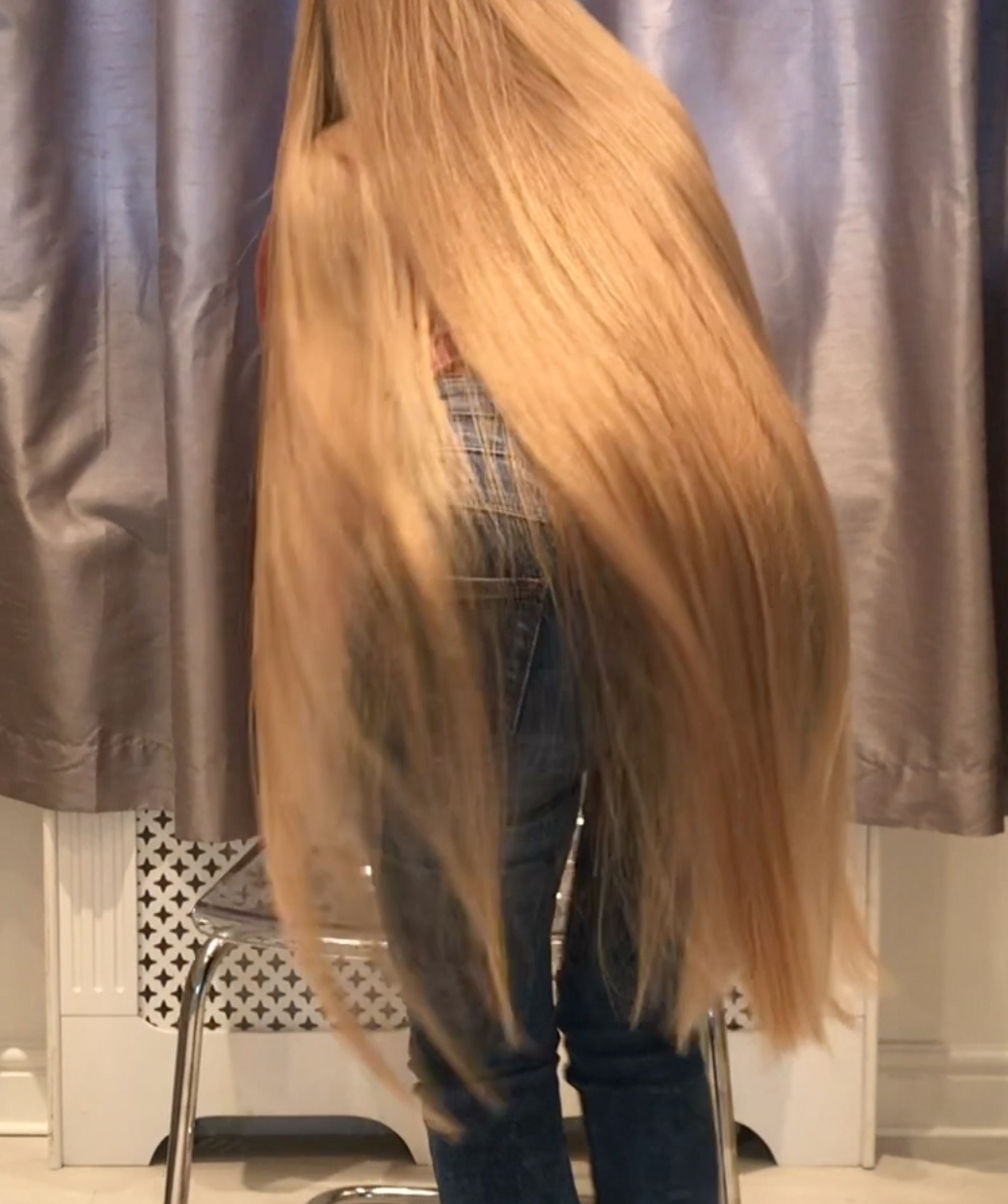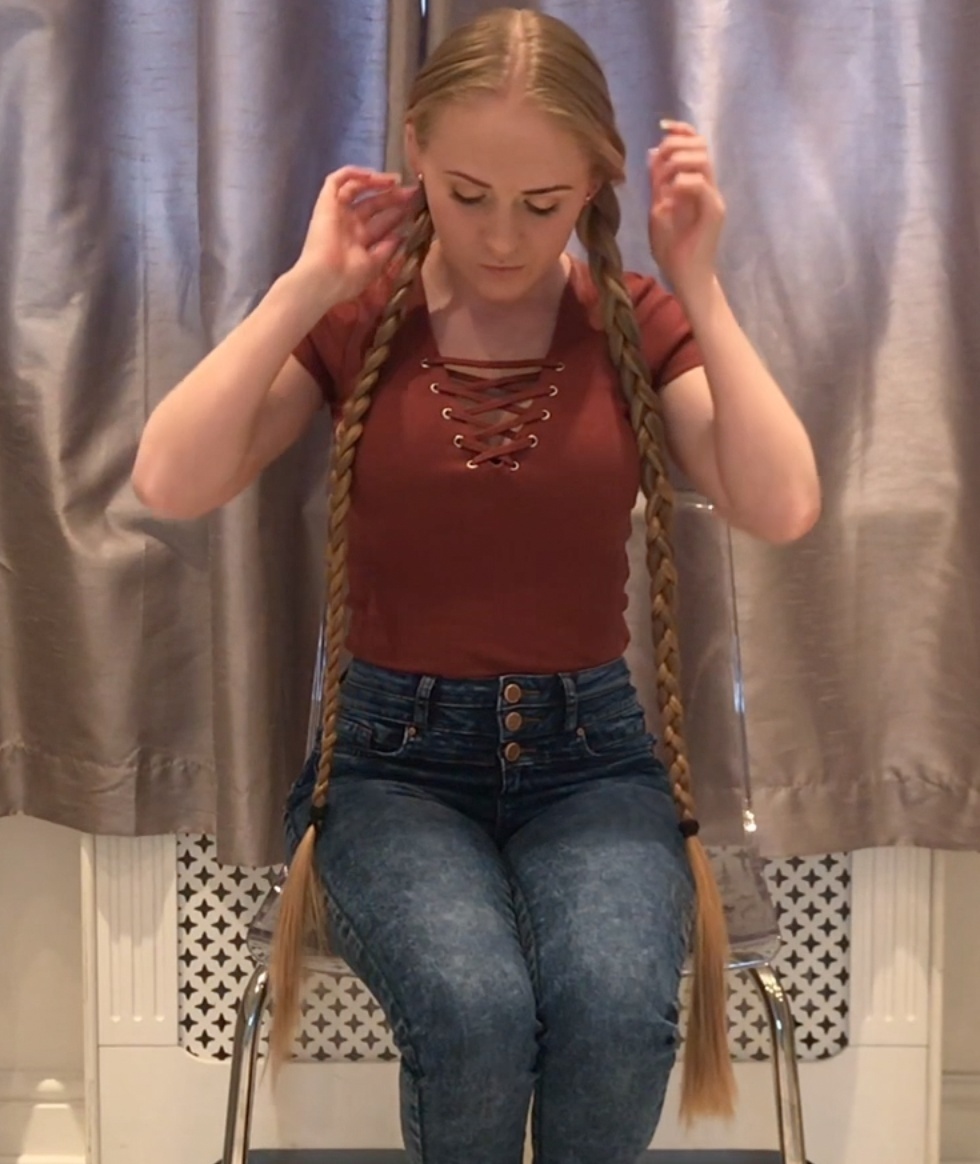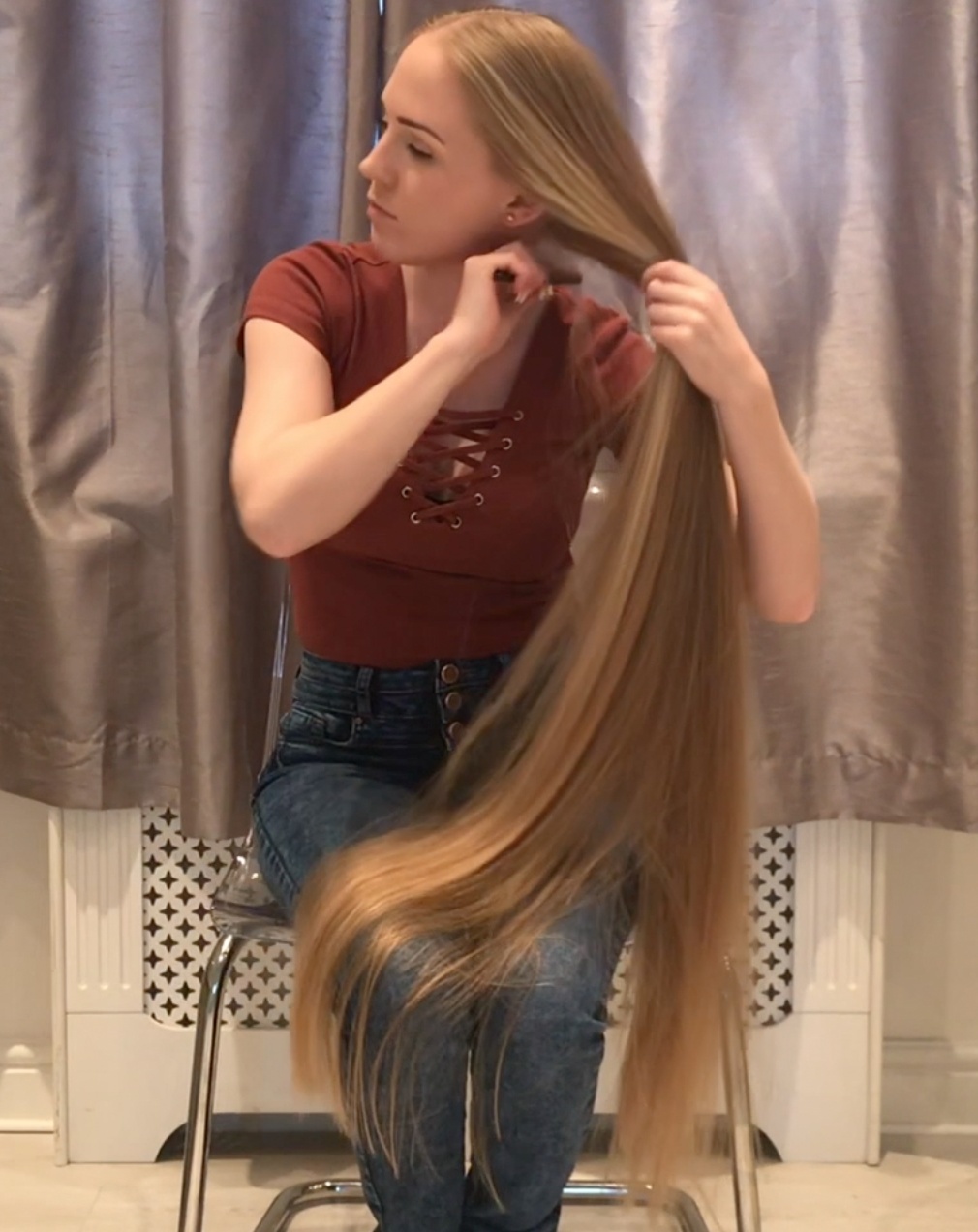 VIDEO - Lianne´s double braids
Preview: 
https://www.youtube.com/watch?v=DMZtfr4o32Y
Lianne is amazing, and we´re so glad to have her back!
We have really missed her for a long while, and our customers have as well.
She has amazing blonde hair which is a real jawdropping sight to see, and everyone is turning their head when they see her.
She has nearly knee length hair, and it is 100% straight, perfect and one length/blunt cut.
Making different hairstyles with knee length hair is super beautiful and there are so many wonderful braids you can do.
In this video, she makes two braids, one on each side, and they are so adorable!
They really fit her perfectly, this style is amazing!
Watching her silky her glide between her fingers while she´s making this style is also amazing, and you will really see how healthy her hair is!
In this video, you will see long hair play and display, brushing, running her fingers through her hair, double braids and undoing of the braids and more.
This video is over 9 minutes in length.
If you buy this video within the first 24 hours, you will get a discount of 20%!
Discount code: discount
You'll get a 1.3GB .MP4 file.