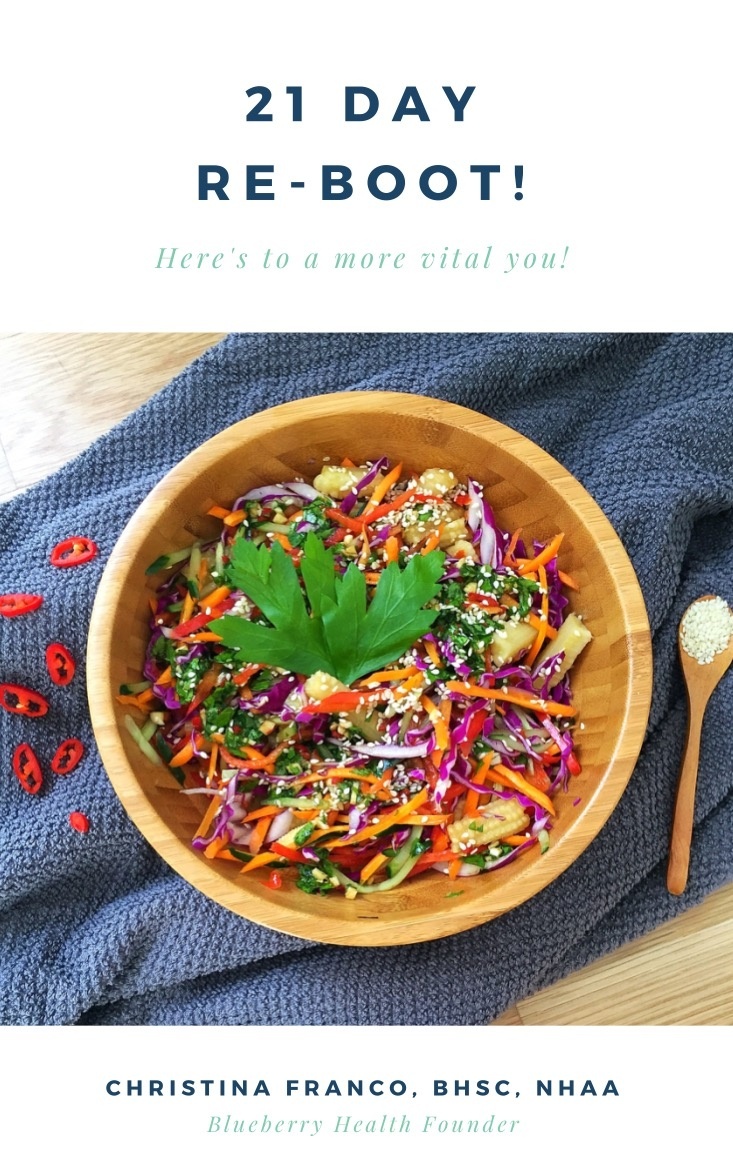 The 21 day Re-Boot
Do you experience any of the following?


Bloating


Acne or dull skin


Headaches


Fatigue


Energy slumps


Mood swings


Digestive upset


Weight gain


Then The 21 day Re-Boot is for you!
The 21 day Re-Boot was created to help you detoxify by eating balanced, real foods so that you can be the bloat-free, energised, slimmer you!
By using healthy, balanced meals, the 21 day Re-Boot helps teach you how to be a healthier version of yourself for the long-term, not just over the next few weeks.
You'll discover how delicious real food can be and also how to care for your body before and after the 21 day Re-Boot.
What are you waiting for?START YOUR RE-BOOT TODAY!What's included:


An explanation on why our bodies need a Re-Boot every now and then


Information on how lifestyle factors such as stress, sleep and exercise influence our ability to detox


Tips on how to successfully plan your meals


Pre Re-Boot tips


How to introduce foods slowly back into your diet after the Re-Boot


35 tasty recipes


Meal planners


Shopping List


24.95 AUD
You'll get a 31.3MB .PDF file.