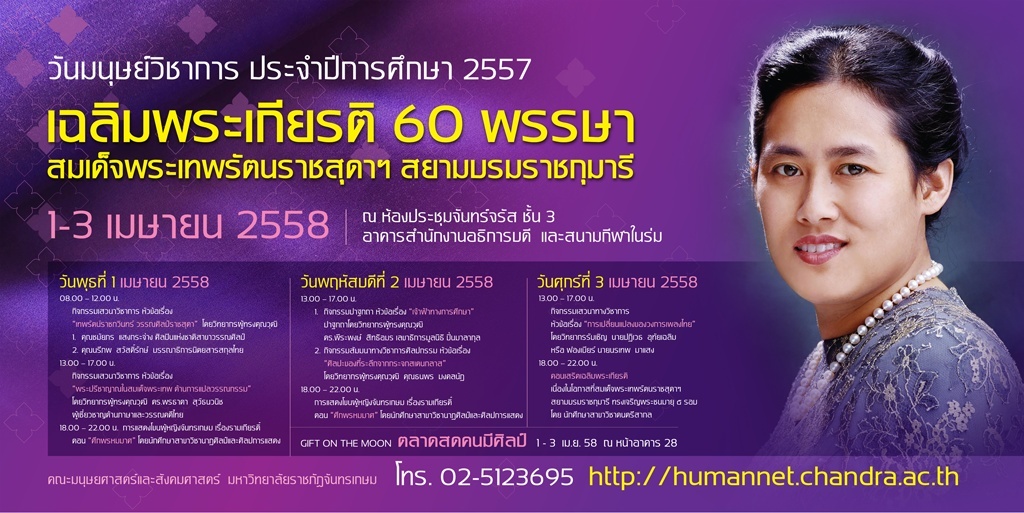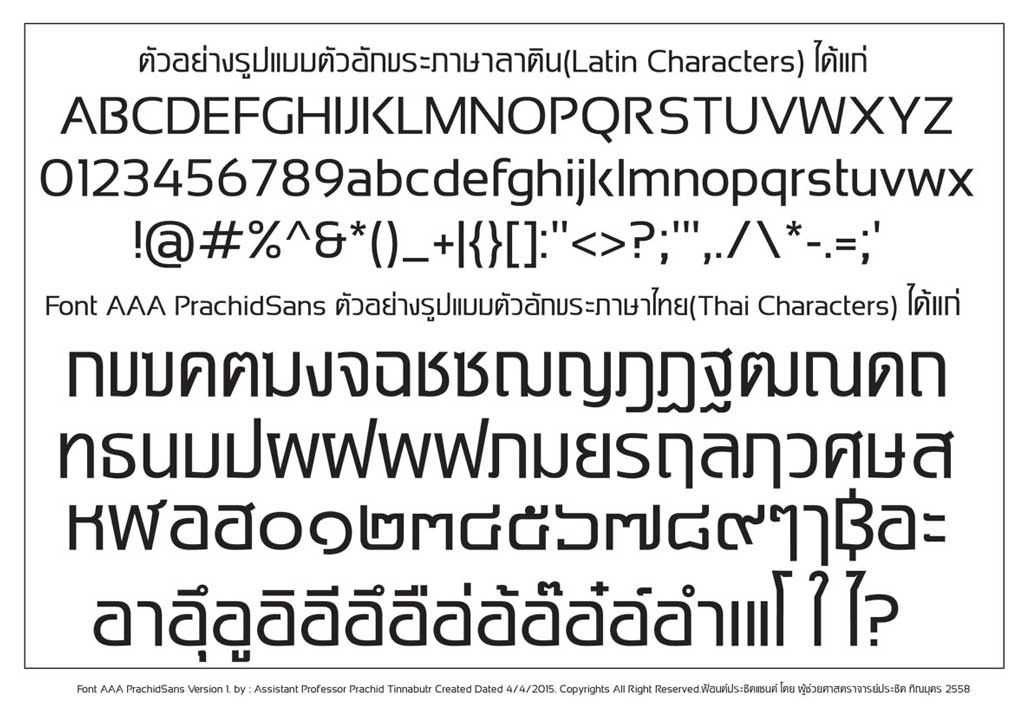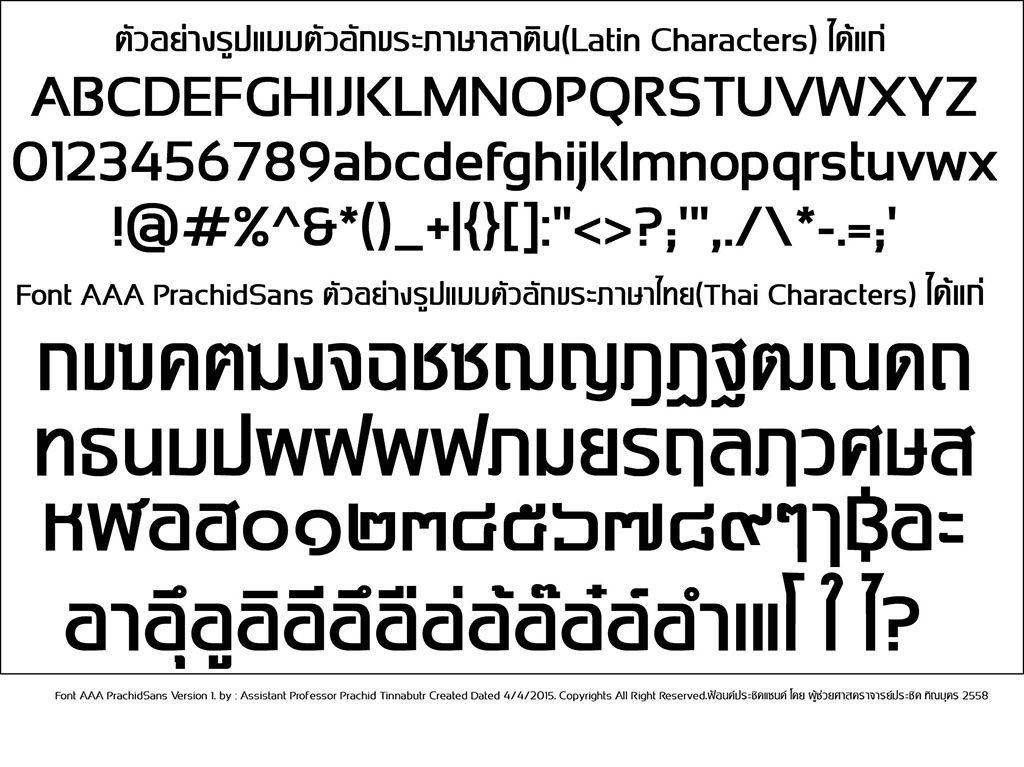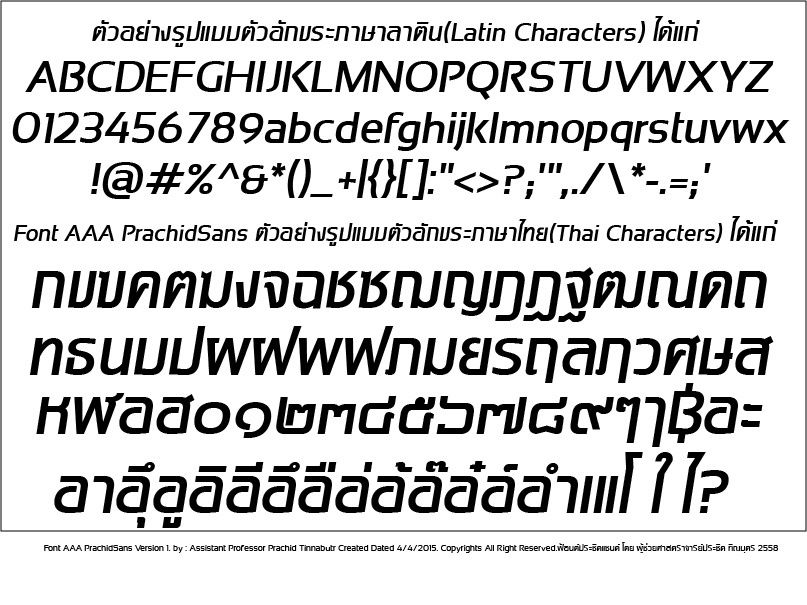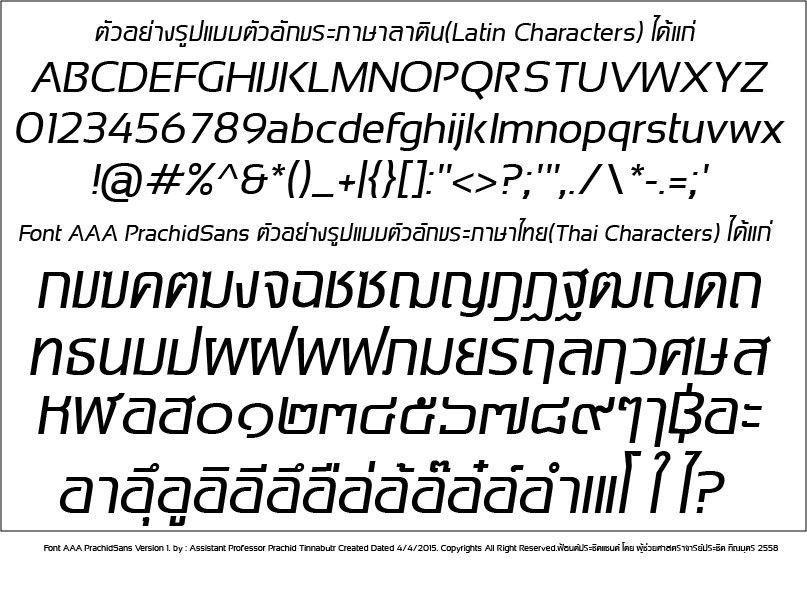 Font Set : AAA PrachidSans 58 : 8 Fonts Style
AAA PrachidSans 58
is an English-Thai characters set of 8 san serif font styles, Including . otf/ttf file format as Regular , Italic , Bold , Bold-Italic , ExtraBold , ExtraBold-Italic,3D , 3D Italic and it's ready for install to Your Mac & PC system font folder .
Available for
Desktop, Web, App, Epub and Server

ฟ้อนต์ ทริปเปิ้ลเอ ประชิดแซนส์ 58 เวอร์ชั่น 1.000 ไฟล์ฟ้อนต์พร้อมใช้ 2 ภาษา : ไทย-อังกฤษ รวม  8 ฟ้อนต์
Type Designer
: Assistant Professor Prachid Tinnabutr  นักออกแบบ : ผู้ช่วยศาสตราจารย์ประชิด ทิณบุตร for more info ,Please visit URL: http://www.thaifont.infoemail contact :
[email protected]
ID prachid007Facebook pages :
https://www.facebook.com/thaifontinfo-296809967098541
You'll get a 278.3KB .RAR file.
More products from Prachid Tinnabutr