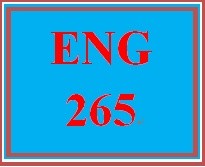 ENG 265 Week 2 Short Story Analysis Worksheet
https://plus.google.com/u/0/108200033792883877670/posts/dWT4sDYbQKM
 ENG 265 Week 2 Short Story Analysis Worksheet 
Select a short story from this week's readings (other than the one you are planning to use in the Short Story Plot and Setting Critique assignment).
Complete the Short Story Analysis Worksheet on your selected short story. Even though some of the worksheet categories are not discussed until later weeks, do your best to respond to each of them.
Submit your assignment to the Assignment Files tab.
You'll get 1 file (72.5KB)