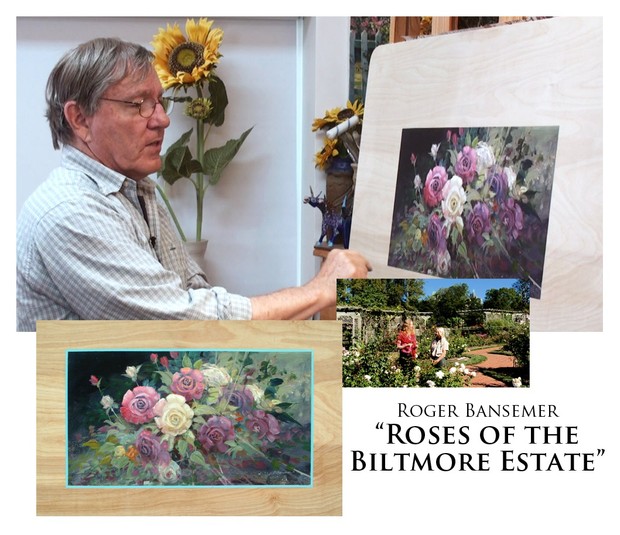 Roses of the Biltmore Estate
Roger uses acrylics to create a unique rose bouquet that will decorate a
wooden table top used in their motor home. Roger explains how to create
this decorative piece using simple and quick techniques to paint easy
to do roses, petals, and leaves mostly using single strokes of the
brush.
Sarah tours the rose garden on the grounds of the majestic
Biltmore Estate in Asheville, North Carolina and speaks to the rosarian
who describes pruning and caring for the fragrant flowers.

You'll get 1 file (1.7GB)
More products from Roger Bansemer