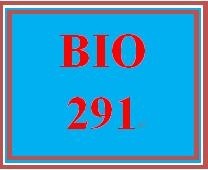 BIO 291 Week 5 WileyPLUS Worksheets
Entire Course Link
https://plus.google.com/u/0/108200033792883877670/posts/dWT4sDYbQKM
 BIO 291 Week 5 WileyPLUS Worksheets 
Resources: Use WileyPLUS and the Tortora, Principles of Anatomy and Physiology, 14e with Allen A&P Lab Manual, 5e.
Complete the following exercises and animations that correspond with this Week's readings.
Click on the Worksheet tab to access WileyPLUS.   
Ch. 24    
Go to Ch. 24: The Digestive System.  
Read 24.1 Overview of the Digestive System, 24.2 Layers of the GI Tract, 24.3 Neural Innervation of the GI Tract and 24.4 Peritoneum.  
View Animation Introduction to Chemical Digestion and Mechanical Digestion in the Gastrointestinal Tract.  
Complete and submit Animation Worksheets for each animation viewed.     
Submit completed worksheets to the faculty member.
Click the Assignment Files tab to submit your assignment.
You'll get 1 file (245.0KB)